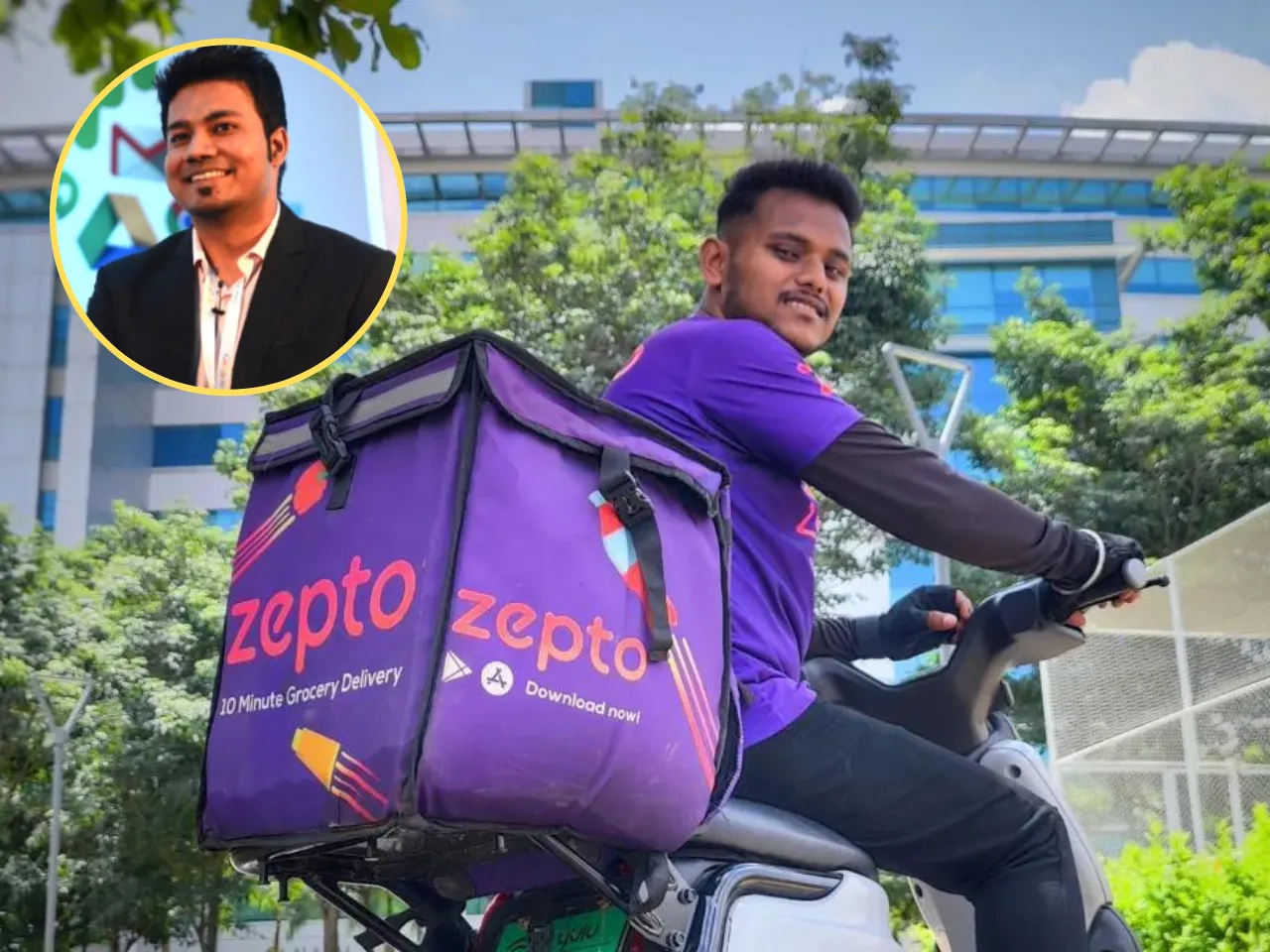 The instant grocery delivery platform Zepto, which was recently admitted to the unicorn startup club, has elevated Ankit Agarwal to the Chief Product Officer (CPO) role.
Anuj previously held the position of Senior Vice President in the company. Zepto said Ankit will now be in charge of the product, end-to-end, from consumer to supply chain and last mile.
Ankit, who joined the company in August last year, is also the co-founder of Orinko, a VC fund startup that provides fresh fruits and vegetables at affordable rates. Although, he left the Orinko when he joined Infra.Market as the Vice President and Head of Product Management. 
"Ankit joined us about a year ago, and in that time he has built strong rigour within the fulfilment charter. We've been able to ship world class technology over the last year; everything from building our entire last mile stack in-house to building and rolling out a warehouse management system in less than six months, and many other needle-moving initiatives," said Kaivalya Vohra, co-founder and CTO of Zepto.
Additionally, Ankit held senior-level positions in companies like Flipkart, Delhivery, and Adobe.
The development comes after Zepto raised $200 million in funding at a valuation of $1.4 billion.
Founded in 2021 by Stanford dropouts Kaivalya Vohra and Aadit Palicha, Zepto operates an online grocery delivery platform with a presence in Bangalore, Chennai, Delhi, Ghaziabad, Gurgaon, Hyderabad, Kolkata, Mumbai, Noida, and Pune. 
Also Read: