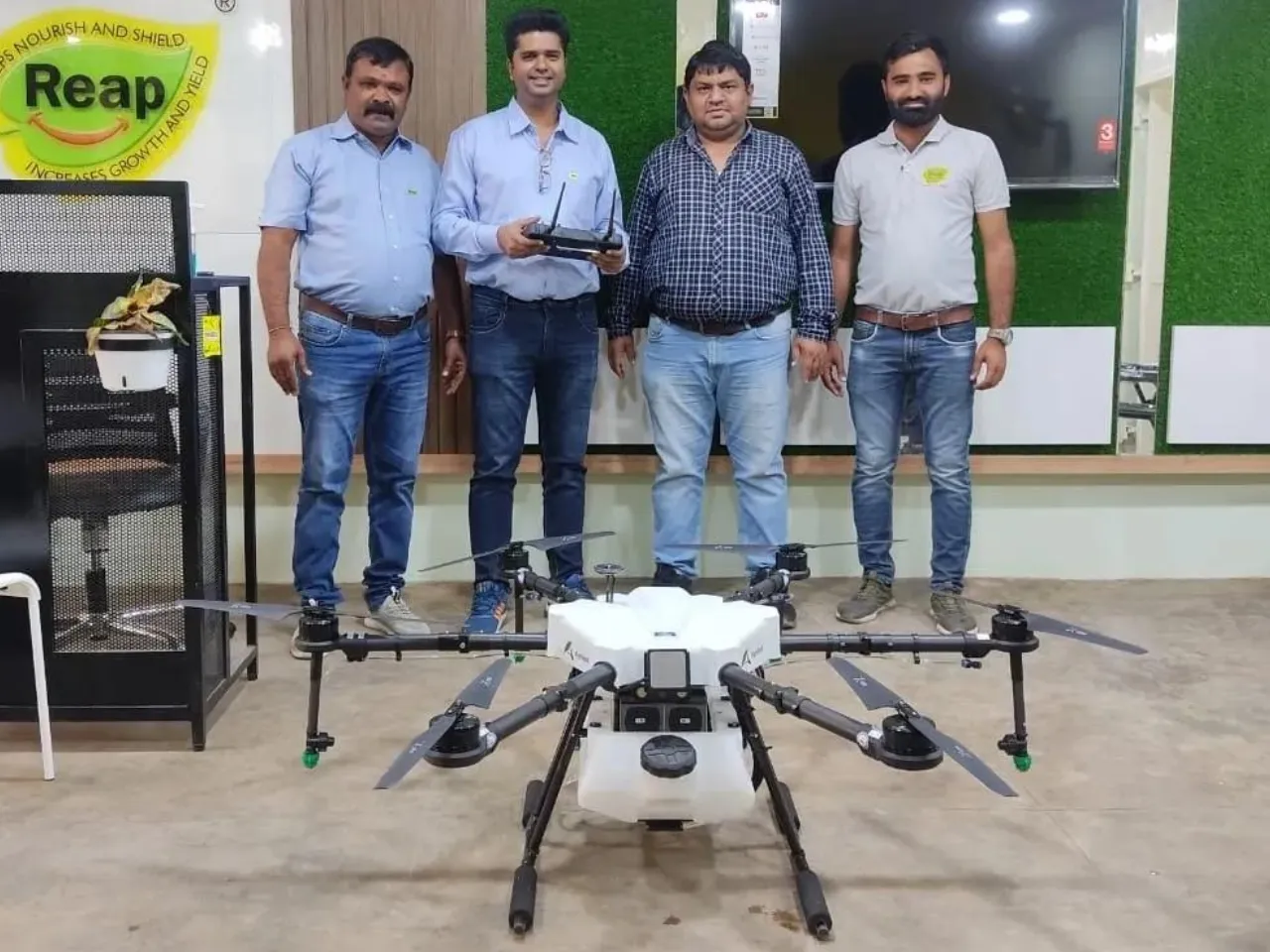 IoTechWorld Avigation, a startup specializing in manufacturing agricultural drones, is poised for exponential growth as it expects to sell 3,000 drones this year, a six-fold increase from the previous year. 
The increase in sales is driven by the rising demand from pesticide corporations and agriculture universities, according to the co-founders, Deepak Bhardwaj and Anoop Upadhyay.
IoTechWorld, established in 2017, has a manufacturing facility in Gurugram, where it sells its farm drones at approximately Rs 7.5 lakh + GST. Dhanuka Agritech, an agrochemical company, invested Rs 30 crore in IoTechWorld for a minority stake last year, further bolstering the company's prospects.
IoTechWorld had a turnover of around Rs 45 crore last fiscal year and is expected to grow significantly with the increased sales volume.
IoTechWorld is receiving many inquiries from foreign countries such as Russia, Brazil, and Southeast Asia and is planning to start exporting drones this fiscal year. The co-founders highlighted that the government's subsidy schemes have helped to increase demand for agri-drones.
In February, IoTechWorld partnered with Syngenta India to introduce drone spraying across India, creating employment opportunities for rural youth by training and preparing them to use drones. The company aims to target 2,000 agri-entrepreneurs who will provide services to farmers in the next year.
"Using agri drones has many benefits, as it only takes seven minutes to spray agrochemicals in one acre of land," explained Bhardwaj. IoTechWorld received the first Type Certificate (TC) under the Drone Rules, 2021, from the Civil Aviation Ministry last year, a testament to the company's adherence to safety and regulatory guidelines.
As the demand for agricultural drones continues to rise, IoTechWorld is poised to revolutionize how farmers manage their crops, offering them greater efficiency, accuracy, and convenience.
Also Read: