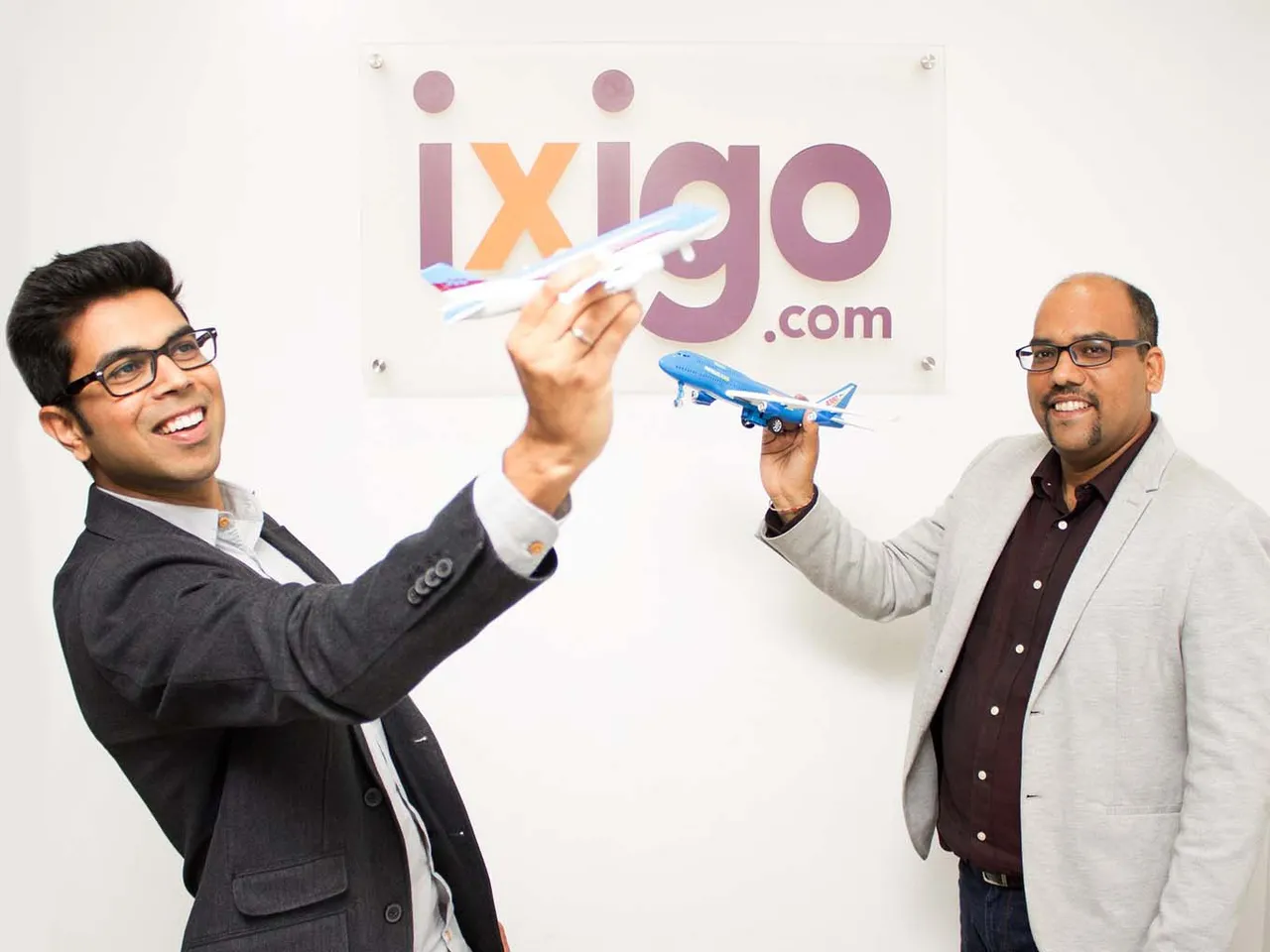 Ixigo is a technology startup that uses artificial intelligence, machine learning, and data analytics to empower Indian travellers to plan, book, and manage their journeys. The company, which was founded in 2007 and is located in Gurugram, Haryana, has a user base of more than 255 million travellers. Deals are extracted from over 25,000 online and offline partners. Every month, it generates about 1 billion train PNRs. There are 2 lakh train and station scores and ratings.
Aloke Bajpai and Rajnish Kumar came up with the concept after leaving high-paying careers in Europe and returning to India in 2006, fully prepared to pursue their aspirations. They set up their office in a studio flat in Gurgaon that they rented. They laboured for a year without receiving any payment. Ixigo was born as a result of their perseverance.
The company's sole motivation was to create a solution that would allow Indian travellers to find and compare hotel information in one place online, making their lives easier. It was founded in the young online travel industry and has since grown to become one of India's most successful businesses.
The OTA platform allows travellers to book train, flight, and bus tickets, as well as hotels and cabs, while also providing travel utility tools and services developed using in-house proprietary algorithms and crowd-sourced information, such as train PNR status and confirmation predictions, train running status updates and predictions, flight status updates, bus running status, pricing and availability alerts, deafeningly accurate train PNR status and confirmation predictions, deafeningly accurate train running status updates and predictions.
Ixigo makes a commission for each booking by establishing communication between the user and a travel booking website. Ixigo's meta-search business concept connects travel contracts from more than 100 different travel sites.

On Friday, Le Travenues Technology Ltd, the operator of travel platform Ixigo, submitted draught documents for a 1,600 crore initial public offering, joining a spate of companies looking to cash in on the stock market's record surge.
The Gurugram-based company intends to raise 750 crores by selling new shares, while promoters and shareholders would sell 850 crores worth of shares through an offer for sale (OFS). That is ixigo plans to raise Rs 750 crore through a primary fundraise and Rs 850 crore via an offer for sale (OFS) from current investors as part of its first public offering. On Thursday evening, the DRHP for the Rs 1,600 crore raise was filed.
Let me define an IPO for you if you're not familiar with the word. As a result, the phrase "initial public offering" (IPO) is frequently used. When a privately held corporation goes public, it sells shares to the general public, making it possible for anybody to own a piece of the company. In essence, an IPO is a fresh stock issuance in which a private company's shares are sold to the general public.
A firm can raise funds from the general public by issuing public shares. The move from a private to a public firm, which frequently involves share premiums for existing private investors, can be an important chance for private investors to maximize their investment returns.
While existing investors Micromax and Elevation Capital (formerly Saif Partners) will exit partially through an OFS, MakeMyTrip, the company that operates the online ticketing platform, has already exited the company through a secondary sale, turning 8x returns on its $4.8 million investment.
The Nasdaq-listed business departed ixigo after it completed a $53 million pre-IPO investment round led by Singapore's sovereign wealth fund GIC, with participation from other investors. Le Travenues Technology Private Limited was converted to a public corporation earlier this month and is now known as Le Travenues Technology Limited.
According to the company's MCA filings, revenue from operations in FY 21 was Rs 135.5 crore, up 21.5% from Rs 111.5 crore in FY20. Total expenses for the platform decreased to Rs 135.6 crore in FY 21 from Rs 139.5 crore in FY 20. According to the records, ixigo made a profit of Rs 7.53 crore in FY 21, compared to a deficit of Rs 26.6 crore in FY 20.
Ixigo competes with several other companies in the market. The industry is flooded with online booking and transaction facilitation portals, ranging from private applications like MakeMyTrip and GoIbibo to government applications like IRCTC train booking. With it, the number of competitors it confronts doubles, as it engages in both transportation and lodging.
Last month, the company raised $53 million (Rs 395 crore) in a pre-IPO round led by Singapore sovereign wealth fund GIC, with Info Edge Ventures, White Oak, Bay Capital, Orios Venture Partners, Trifecta Capital, and Malabar Investments also participating.
The company is presently valued at roughly $850 million, according to sources, and is expected to go public later this year. The revenues from the IPO will be used to fuel the company's organic and inorganic growth objectives, according to the company.
The Covid-19 pandemic has wreaked havoc on the tourism industry in the last 18 months. Travel and hospitality firms, on the other hand, have witnessed a revival, with markets such as the United States and Europe opening up as more than half of their populations have been vaccinated. Following the disastrous second wave of the Covid-19 virus, airlines and hospitality industries in India have seen improved occupancy rates.
In this bull market, ixigo joins a slew of Indian internet businesses that have gone public this year, including Zomato, Paytm, Nykaa, Mobikwik, CarTrade, and Fino Payments Bank. While Zomato just raised Rs 8,250 crore and CarTrade's IPO subscription closed on Wednesday (August 11), the remaining IPO-bound companies have yet to file their DRHPs.
ixigo has raised $72 million in six rounds of investment. Their most recent funding came from a Series C round on July 16, 2021. ixigo is backed by a total of 13 investors. The most recent investors are IE Venture Fund and GIC. On March 3, 2020, ixigo invested in gogoBus. ixigo has purchased three businesses.
Ixigo obtained AbhiBus on August 5, 2021, which was also the company's most recent acquisition. AbhiBus, led by Sudhakar Reddy, was named the country's second-largest bus aggregator, selling about 26,000 bus tickets in FY20. Ixigo's latest acquisition will undoubtedly strengthen the company's position in Tier 2, 3, and 4 markets.
Ixigo has made a number of significant acquisitions, including Confirmtkt, Reach App, Rutogo's parent company, and others.
Also Read:
Follow IndianStartupNews on Facebook, Instagram, Twitter for the latest updates from the startup ecosystem.