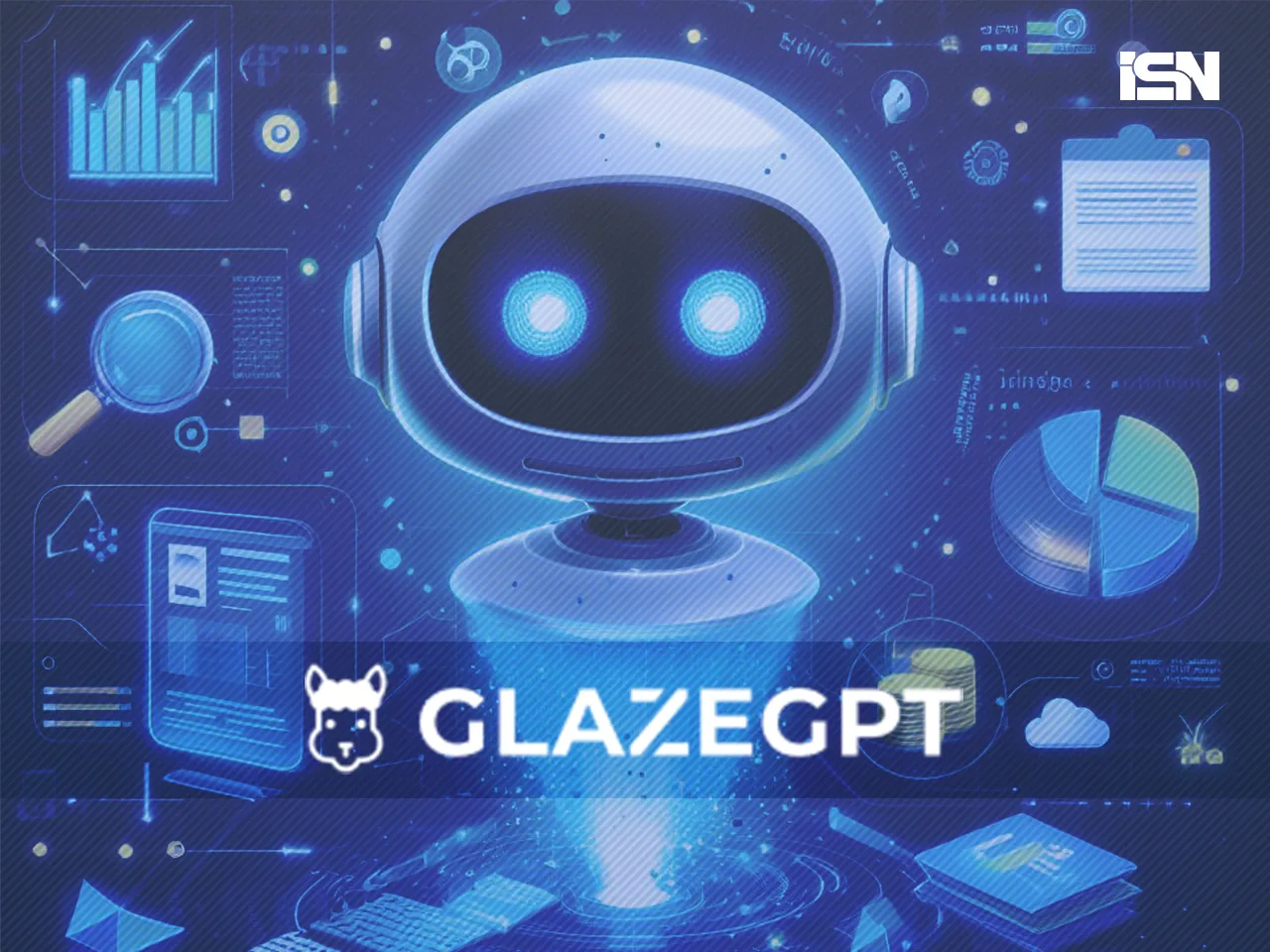 ChatGPT debuted on the global stage on November 30, 2022, when OpenAI unveiled an early demo of this extraordinary chatbot.
The response was nothing short of phenomenal, with users across social media platforms sharing examples of its prowess. Its versatility was on full display, ranging from travel planning to crafting fables and even coding computer programs. Within just five days, ChatGPT had already garnered over a million users.
In this growing AI world, a new startup named 'GlazeGPT' emerged. The inception of GlazeGPT is a story of visionary co-founders and an unwavering commitment to solving real-world problem. Karan Doshi, the co-founder and CEO, was one of the youngest product managers at Flipkart's supply chain team. 
In his role, he witnessed the struggles of non-technical managers who engaged in obtaining real-time data for their daily business operations.
With a background in building data products and leading machine learning-oriented growth hack teams, Karan realized the time had come to build a solution. This spark of an idea laid the foundation for GlazeGPT, a game-changing AI data analyst.

On October 17, 2023, GlazeGPT reached a state-of-the-art accuracy of 97.04% on MIT's SQL generation benchmark test, surpassing industry giants like OpenAI and Google. 
The seeds for GlazeGPT were sown when founder Karan Doshi worked as a supply chain manager at Flipkart. He observed how non-technical employees struggled with gathering data insights and making data-driven decisions, as they lacked SQL and programming skills.
Doshi realized there was a huge unmet need for an AI assistant that could understand natural language questions and automatically generate SQL queries to extract insights from data.
Around the same time, large language models (LLMs) like GPT-3 were emerging, showing potential for human-like language understanding. Doshi recognized that combining LLMs with his experience in data analytics could finally make AI data analysts a reality.
He teamed up with his IIT batchmate Atishay Jain, who brought expertise in data engineering from Goldman Sachs and a flair for NLP/AI. Together, they bootstrapped GlazeGPT in 2022 to create an AI assistant that could surpass human data analysts.
Understanding complex queries, delivering accurate insights
At the core of GlazeGPT is its ability to understand free-form questions in natural language and translate them into SQL queries.
For example, if a sales manager asks "Which regions had the maximum sales last quarter?", GlazeGPT understands the entity relationships, parses the question, and generates an accurate SQL query to extract the required data. This enables users without technical skills to get data insights through intuitive conversational interaction.
It also leverages LLMs fine-tuned on SQL data to develop a deep understanding of language and data relationships. Additional proprietary models further enhance its ability to handle complex business queries and deliver precise SQL conversion.
Users can integrate Satrtup with their existing data sources and conversation platforms like Slack and WhatsApp to get quick data insights anytime, anywhere.
Karan Doshi explains, "Humans tend to use ambiguous, incomplete or complex language while posing queries. But our AI has the remarkable capability to understand the intent, gather any missing context, and translate queries into perfect SQL with extreme accuracy."
Achieving New Benchmarks in AI Accuracy
To test its capabilities, GlazeGPT took on the prestigious BIRD benchmark from MIT, which evaluates AI systems on translating natural language questions into SQL queries. GlazeGPT stunned the AI community by achieving an accuracy of 97.04% on BIRD, which is over 40% higher than the previous best score of 54.89% by GPT-3. It also trounced Google's PaLM model, which had scored just 33.04%.
This accuracy demonstrated GlazeGPT's significant improvements over existing natural language SQL systems.
The complex BIRD benchmark evaluates AI on large database schemas with multi-table queries, aggregates, superlatives, and more - providing a rigorous real-world test. By excelling at BIRD, GlazeGPT proved it could handle practically any data question with near-perfect SQL conversion.
Attracting Major Companies, Generating Revenue
Within months of launch, GlazeGPT has already attracted several leading companies who were impressed by its capabilities. Logistics provider XpressBees, Middle East retailer Manafa, and food company TreeDots have integrated GlazeGPT into their data stack. It securely connects to its databases to provide employees with an AI data analyst for real-time analytics.
GlazeGPT charges a subscription fee based on usage and is already generating revenue from customers worldwide. But global expansion is just one part of its vision. The startup aims to make AI data analytics affordable even for smaller companies. The founders believe every knowledge worker deserves their own AI assistant.
"Fortune 500 companies have huge data science teams. But we want to level the playing field and give every startup or SME access to an AI analyst through GlazeGPT. They can immediately start making data-driven decisions without technical complexity or high costs," Doshi says.
The Brains Behind the Operation
GlazeGPT stems from the complementary strengths of its founders. With an M.Tech from IIT Bombay, Karan Doshi honed his data analytics skills at Flipkart, Media.net and other startups.
He heads product innovation, engineering and growth. Atishay Jain provides deep data infrastructure expertise from managing pipelines at Goldman Sachs. Together, they lead a team of AI researchers and engineers who have built GlazeGPT's advanced natural language understanding capabilities.
Despite their young age, the founders already have successful entrepreneurial experience. Doshi's previous venture provided analytics solutions using AI and ML. Jain co-founded an ETL company focusing on the modern data stack. Their technical brilliance and business acumen give GlazeGPT an edge. The startup has also benefited from early user feedback from partners, accelerating product-market fit.
The Future Roadmap
Currently bootstrapped and profitable, GlazeGPT is focused on improving its product and acquiring more users. But the founders have big plans for the future. They aim to expand into diverse segments like SMEs, NGOs, healthcare, agriculture, etc., where GlazeGPT can have a real social impact. 
According to the startup, support for regional languages and voice queries are also on the roadmap.
GlazeGPT also plans to spread its reach across North America, Europe, East Asia and other markets. With LLMs powering multilingual capabilities, the AI assistant can support companies across geographies. According to the founders, their goal is for GlazeGPT to become the global leader in AI-driven data analytics.
Doshi concludes, "We hope GlazeGPT can showcase India's tech talent and innovation to the world. Our accurate and easy-to-use AI data analysis can make a difference for businesses, big and small. We envision a future where every knowledge worker has their own personal AI assistant!"
As GlazeGPT continues to innovate and expand, we wish the passionate founders and their ambitious team the very best in their journey. India's tech future looks brighter than ever, with emerging startups and  GlazeGPT pushing the boundaries of what's possible with AI.