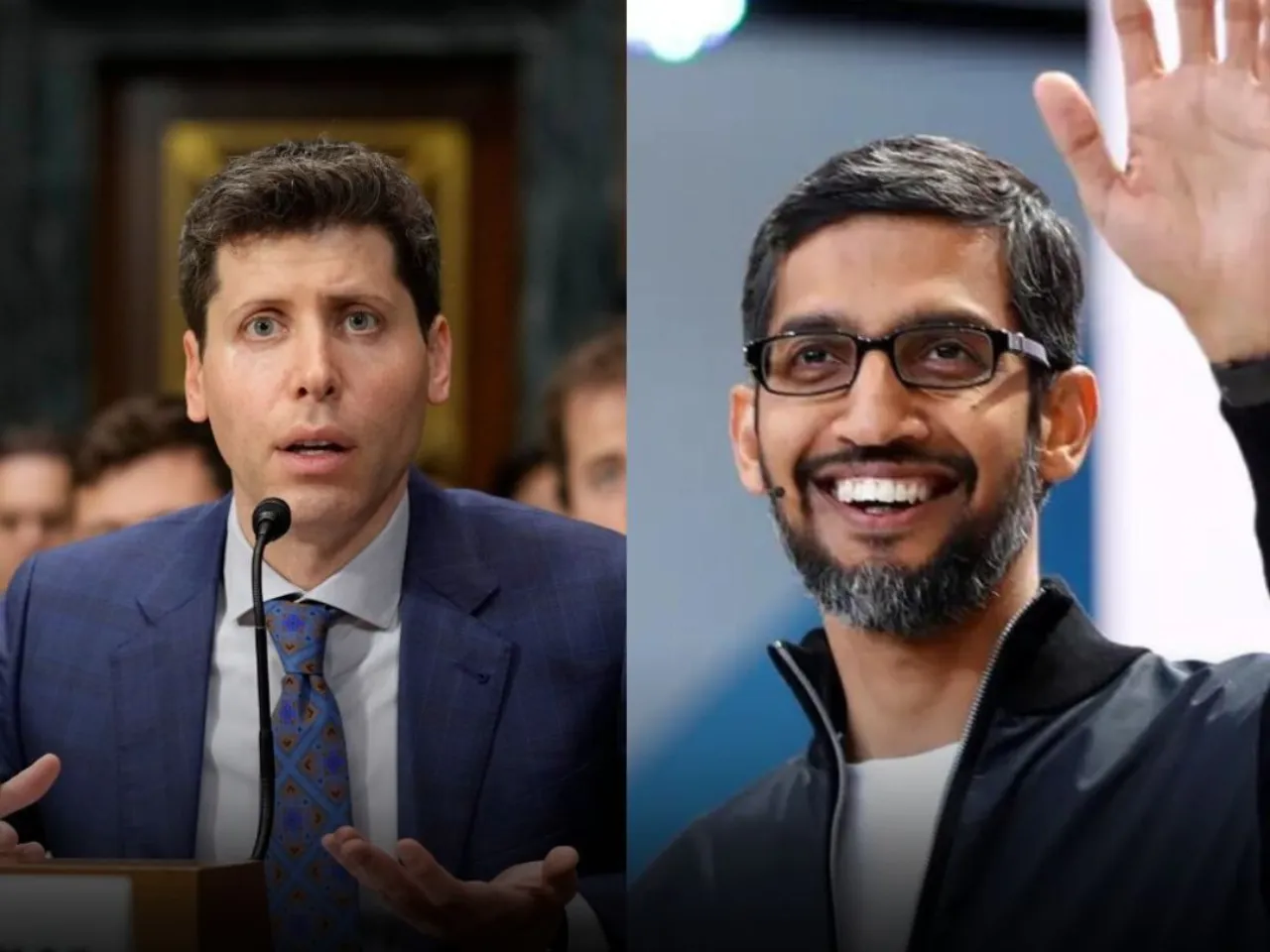 The AI war is likely to get intense for ChatGPT maker OpenAI as tech giant Google has agreed to pump up to $2 billion (approximately Rs 16,860 crore) in another AI startup Anthropic.
According to a company's spokesperson, Google has upfront invested $500 million or nearly Rs 4,200 crore and will invest remaining $1.5 billion over time.
Anthropic's recent funding rounds
The funding announcement for Anthropic isn't new and surpising. Last month, Ecommerce leader Amazon said it will be investing up to $4 billion or around Rs 32,000 crore in ChatGPT rival for advancing safer generative AI technologies.
In August 2023, SK Telecom Venture Capital (SKTVC), an investment arm of a Korea-based telecom company SK Telecom, invested $100 million in Anthropic.
What is the valuation of Anthropic?
While the specific terms of the deal like valuation isn't disclosed, It was last valued at roughly $5 billion when Google acquired 10% stake in Anthropic by investing $300 million in February this year.
Notably, Google and Amazon aren't the sole giants investing in AI. Tech firms like Adobe, Salesforce, Nvidia, and Meta are also significantly boosting their AI investments.
What does Anthropic do?
Anthropic is an artificial intelligence startup founded in 2021 by Dario Amodei, Daniela Amodei, Tom Brown, Chris Olah, Sam McCandlish, and Jack Clarke. 
Anthropic built a conversational AI chatbot Claude, a rival of OpenAI's popular ChatGPT.
Join our new WhatsApp Channel for the latest startup news updates