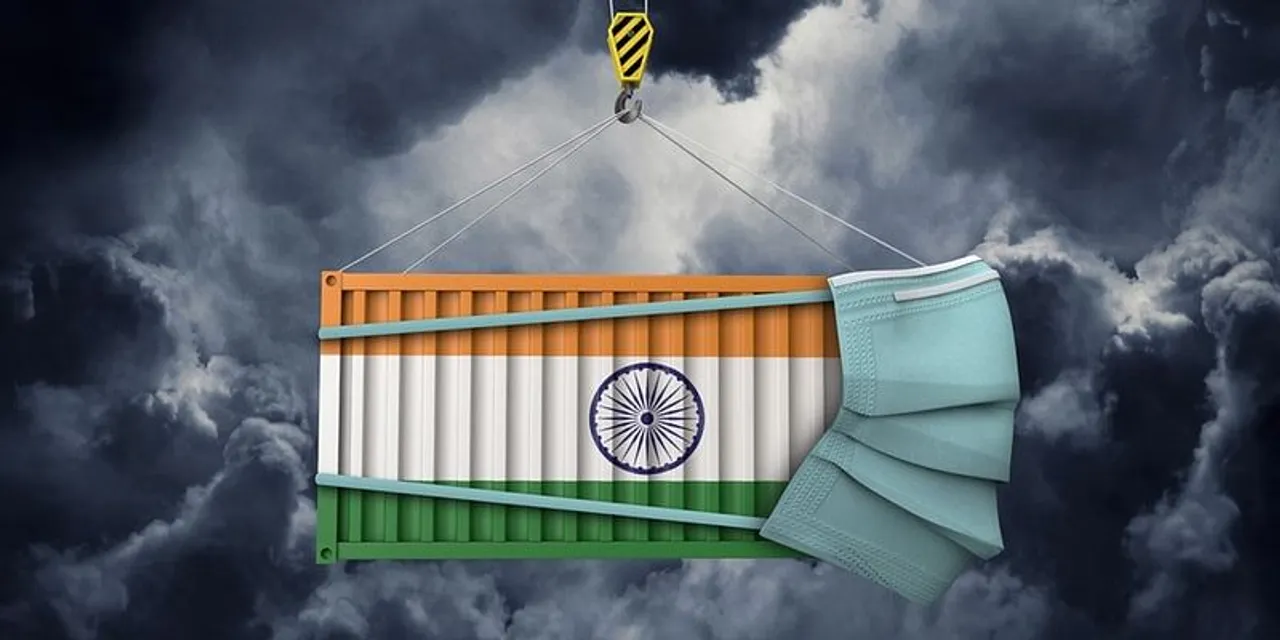 Our nation is facing the worst surge in Covid and is in the middle of an incapacitating shortage of basic medical essentials. The second wave has been taking a toll on Indians since early February and it has exposed the incompetence of our government, and it brought out all the gaps and fissures of the medical infrastructure.
India is facing a war like crisis since 2020. Currently, with numbers coming down to 3.29 lakhs covid cases per day, lowest in 14 days. Also, on the bright side, India is witnessing more recoveries than registered cases for the first time in several months.
Many states and union territories, including Delhi, Maharashtra, Uttar Pradesh, West Bengal, and Odisha are already enforcing safety protocols to break the chain of transmission. They are following some sort of lockdown with extended curfews and restrictions on social gatherings, etc. While we don't as of yet have a national lockdown announcement.
In this terrible ordeal many prominent Indian startups, including Zomato, CRED, Paytm, ACT Grants, Delhivery, Razorpay, RapiPay, OLA, among several others have come up with great schemes and initiatives to help people and provide aid to them in this dire situation.
Foodtech Unicorn Zomato, which is all set to launch its IPO in the near time, launched a delivery feature for covid related emergencies together with oxygen-related emergencies. Zomato's non-profit organization has partnered with Delhivery to initiate a donation campaign to raise money for medical supplies.
ACT Grants announced, it will bring progressive action to deal with the challenges of the ongoing pandemic in the country. It brought together 34 startup founders along with 44 investment funds, including Matrix Partners, Accel, Kalaari Capital, Sequoia Capital, others, to raise Rs 75 crore to increase the oxygen supply, vaccinations, and fueling accessibility of medical resources. So far, the organization has already raised around Rs 50 crore.
Fintech decacorn Paytm has also initiated a fundraising campaign and encouraging people to donate as much as they can. Last month, The fintech firm had announced that it is raising Rs 10 crores to acquire 3,000 Oxygen Concentrators to fight shortage & pledge to match every contribution made by citizens to encourage more Indians to support the cause.
Vijay Shekhar Sharma, Founder & CEO of Paytm, said, "India is going through an unprecedented oxygen crisis right now and there are all kinds of oxygen support needed, large oxygen tankers, oxygen cylinders & then something that can produce oxygen locally which is oxygen concentrators.
"We are getting at least 10,000 oxygen concentrators to be imported & we are hoping that we are able to take this number 20,000 to 30,000 and able to sail through this oxygen crisis. I am sure by pooling in our resources we will be able to fight this crisis and come out stronger," he said.
"I also call upon other startups, businesses to join us and match rupee to rupee contribution to double the supply of oxygen concentrators. It will be a great support for India in the present oxygen crisis," he added.
Razorpay, a Bengaluru-based payment gateway service provider, is helping non-profit organizations to collect donations for helping the patients by activating their payment page and not charging a fee on donations up to 10 lakhs. They are also taking the initiative to start an NGO marketplace where people can donate to the cause they want to.
So far, Razorpay has helped NGOs to raise over Rs 20 crore through its payment gateway platform, acc. to the company's statement.
While Paytm also announced that it is offering its Payment Gateway services at 0% fees to all registered NGOs in the country, in an effort to help them secure maximum resources for COVID relief work.
Online pharmacy brand Pharmeasy said it will make use of its huge web consisting of 80,000 retailers and 5000 distributors across the nation to help accelerate the vaccination process. The company also working with healthcare contributors and resident welfare associations (RWAs) to help vaccination of 30 to 50 million people in the next two months.
"We aim to vaccinate over 3 crore families via 5,000 partnered centers, pan-India in the next few quarters. We will leverage our presence across India, with over 80,000 partner retailers, 5,000 doctors, and a state-of-the-art pharma supply chain facility enabling last-mile delivery of cold chain products," the company said in a blog post.
Earlier this week, Indian e-commerce company Snapdeal announced that it has launched 'Sanjeevani' a platform that intends to connect covid19 patients with potential plasma donors across the country. The platform is accessible via the official website and mobile application, the company said.
Through Sanjeevani, Patients and Plasma donors can register themselves with their contact numbers/email IDs and can provide relevant information like blood group, person location, and other relevant information.
Bengaluru-based Ride-hailing startup Ola has partnered with GiveIndia to provide free oxygen concentrators to those in need, people can place a request for oxygen concentrators through the Ola app, which will be picked up and delivered by Ola's cab drivers for free through the O2forIndia scheme.
"We are proud to share Ola Foundation's latest initiative O2forIndia, providing free oxygen concentrators to those in need via the Ola app that allows for free doorstep delivery & pick up. We are going live in Bangalore this week and scaling across India in coming weeks". CEO Bhavish Aggarwal said in a tweet.
Apart from startups, Global companies like Google, Microsoft, Apple, Facebook, Amazon are also coming together in an attempt to help India to fight and overcome this pandemic. While influencers are also doing their best to spread awareness and sharing covid resources leads in their social profiles.
Also Read:
Follow IndianStartupNews on Facebook, Instagram, Twitter for the latest updates from the startup ecosystem.