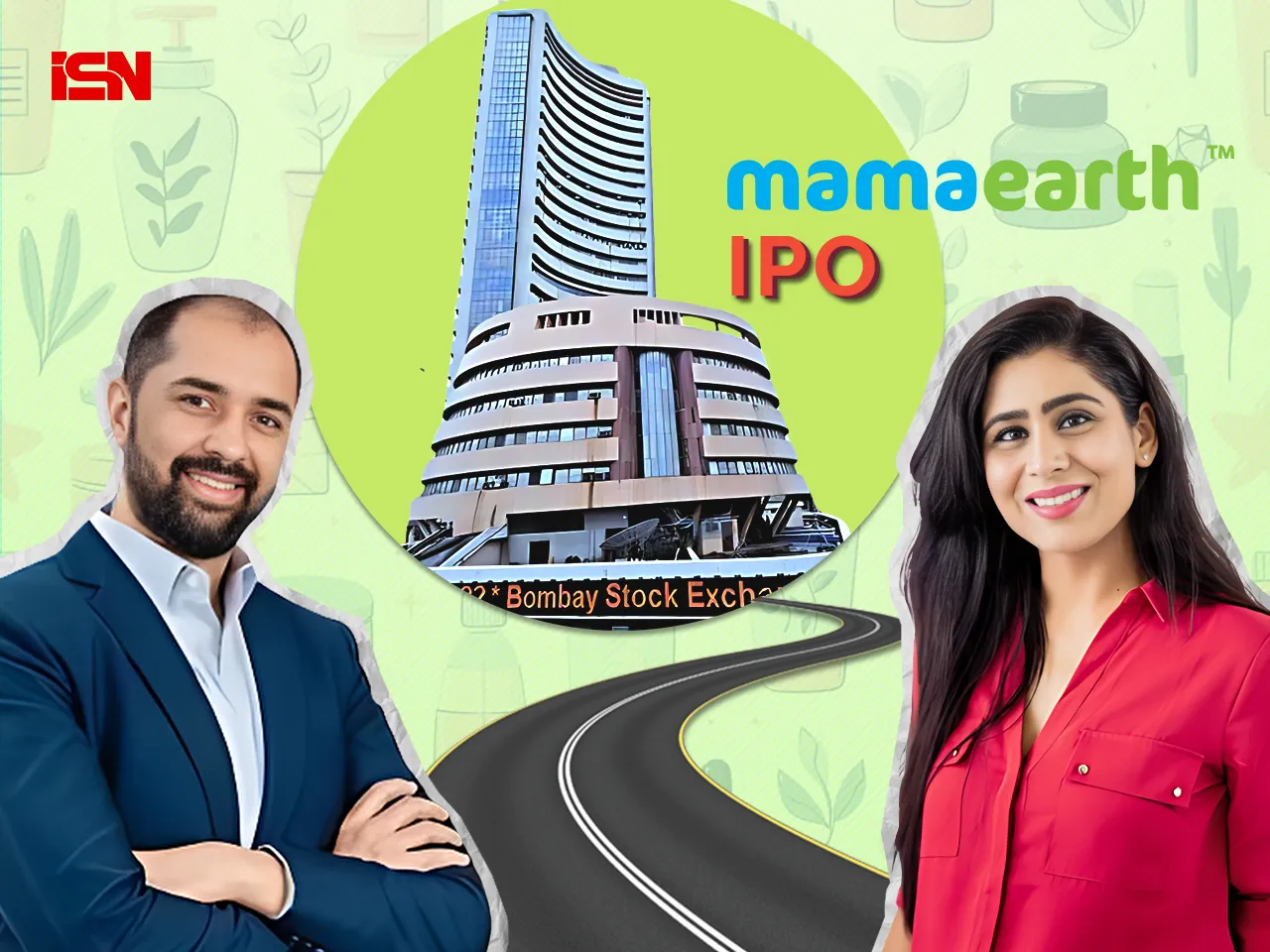 In today's world, where everything seems to be filled with chemicals, finding the right products for young kids and moms can be a daunting task.
The quest for natural, safe, and reliable products has become a top priority for parents. This is where Mamaearth, a brand dedicated to creating organic and toxin-free solutions, steps in
MamaEarth, the story began when Ghazal and Varun were expecting their first child. In the blink of an eye, they transitioned from a life of bungee jumping to becoming dedicated safety wardens.
It became apparent that an abundance of toxic generic drugs that were unfit for use on newborns was flooding the Indian market. Every choice had to be safe, and thoroughly researched. 
The Birth of MamaEarth
During a stay in the United States, Ghazal became acutely aware of the harmful chemicals present in common personal and baby care products. This newfound consciousness led her to scrutinize ingredient lists before making any purchases.
When Varun and Ghazal were expecting their first child, they were in India and confronted a dilemma. The baby care products available in India contained harmful toxins, and safer alternatives were scarce. Faced with this alarming reality, they resorted to importing reliable, toxin-free products from abroad, a costly and inconvenient solution.
Recognizing that they were not alone in this predicament, Varun and Ghazal embarked on a journey to make baby products safer and more affordable in India. They incorporated Honasa Consumer Private Limited in 2016 and launched the Mamaearth range of toxin-free products later that year. 
According to market research by Technavio, the baby care market in India is set to experience a 12% CAGR in revenue over the next three years. Mamaearth offers a diverse product range that includes baby care, beauty, hair care, face care, body care, and gift packs.
The product line:
Mamaearth has carved a niche in baby care and offers a range of over 140 natural products. Some of their innovative offerings include India's first bamboo-based baby wipes, a tummy roll-on with Hing and Fennel for colic and digestion relief, and 100% natural plant-based toothpaste for children aged 0-10 years. 
Their product range also encompasses skin and hair care products featuring natural ingredients such as onion, Ubtan, tea tree, vitamin C, argan, coconut, and charcoal. Mamaearth doesn't just cater to babies; they extend their products to mothers, offering solutions from sunscreen to stretch mark removal serum, focusing on every facet of motherhood.
How did Mamaearth begin its journey?
Mamaearth's strategy centered on mum power and targeted mothers directly. The founders believed that once customers experienced Mamaearth products, word-of-mouth would be their most potent marketing tool.
They also leveraged social media through influencer marketing, resonating with like-minded parents seeking the best for their babies. Customer acquisition was primarily driven by digital content, educating consumers about their products' problem-solving abilities and their superiority in the market.
COVID-19, a global crisis that disrupted businesses worldwide, became a turning point for Mamaearth. In response to the initial chaos and uncertainty, the brand embarked on an aggressive marketing strategy to capture a significant market share.
The outcome was nothing short of spectacular. The company experienced remarkable growth during the pandemic, introducing new categories and launching some of its best-selling products. The brand's revenues skyrocketed, growing eightfold between FY20 and FY22, buoyed by e-commerce tailwinds induced by the pandemic. 
Startup formulates products and collaborates with contract manufacturers licensed to produce these products under the Mamaearth brand. Mamaearth operates as a digital-first FMCG company, relying on Direct-to-Consumer (D2C) platforms like Amazon and Flipkart for revenue generation. They also market their products through traditional offline stores.
It is to be noted that key competitors in the D2C beauty and personal care segment include WOW Skin Science, Body Cupid, SkinKraft, Juicy Chemistry, and Plum, among others. This segment is projected to reach a value of $28 billion by 2025, reflecting the tremendous potential of the market.
The brand has started catering to international markets, particularly neighboring countries like Bangladesh and Nepal, where Indian brands and media are already well-received. The focus remains on unlocking the immense potential in the Indian market while simultaneously expanding its global presence.
A look at Mamaearth's financials
Today, Mamaearth proudly serves over 5 million customers across more than 500 cities. In a remarkable achievement, the brand attained unicorn status, currently valued at a staggering $1.2 billion, and turned a profit of Rs 14 crore for the first time last year. 

As of their latest filing, Varun and Ghazal Alagh together own 43.54% of the company's shares. Other significant shareholders include Peak XV Partners (formerly Sequoia Capital), Fireside Ventures, and Stellaris, with ownership of 20.94%, 15.01%, and 11.24% of the company's shares, respectively.
Honasa Consumer Ltd, the parent company of D2C brands Mamaearth, The Derma Co, and BBlunt, reported a substantial increase in revenue of 58.3% in FY23, from Rs 943 crore to Rs 1,493 crore. However, the company's profits declined in the last fiscal year.
However, despite the revenue surge, the company's profits took a massive hit. Mamaearth's parent net loss for FY23 stood at Rs 151 crore, a stark contrast to the Rs 14.4 crore profit it registered in the previous fiscal year, according to the company's consolidated financial statements filed with the Registrar of Companies.
The company launched its IPO on October 31 and was closed on November 2 and raised more than Rs 1,700 crore from the primary markets, offering its shares at an attractive price band of Rs 308-324 per share. 
At the upper end of the price band, the company is valued at Rs 10,425 crore or $1.25 billion, which is slightly higher than the $1.15 billion valuation at which it raised $52 million in private funding in January 2022.