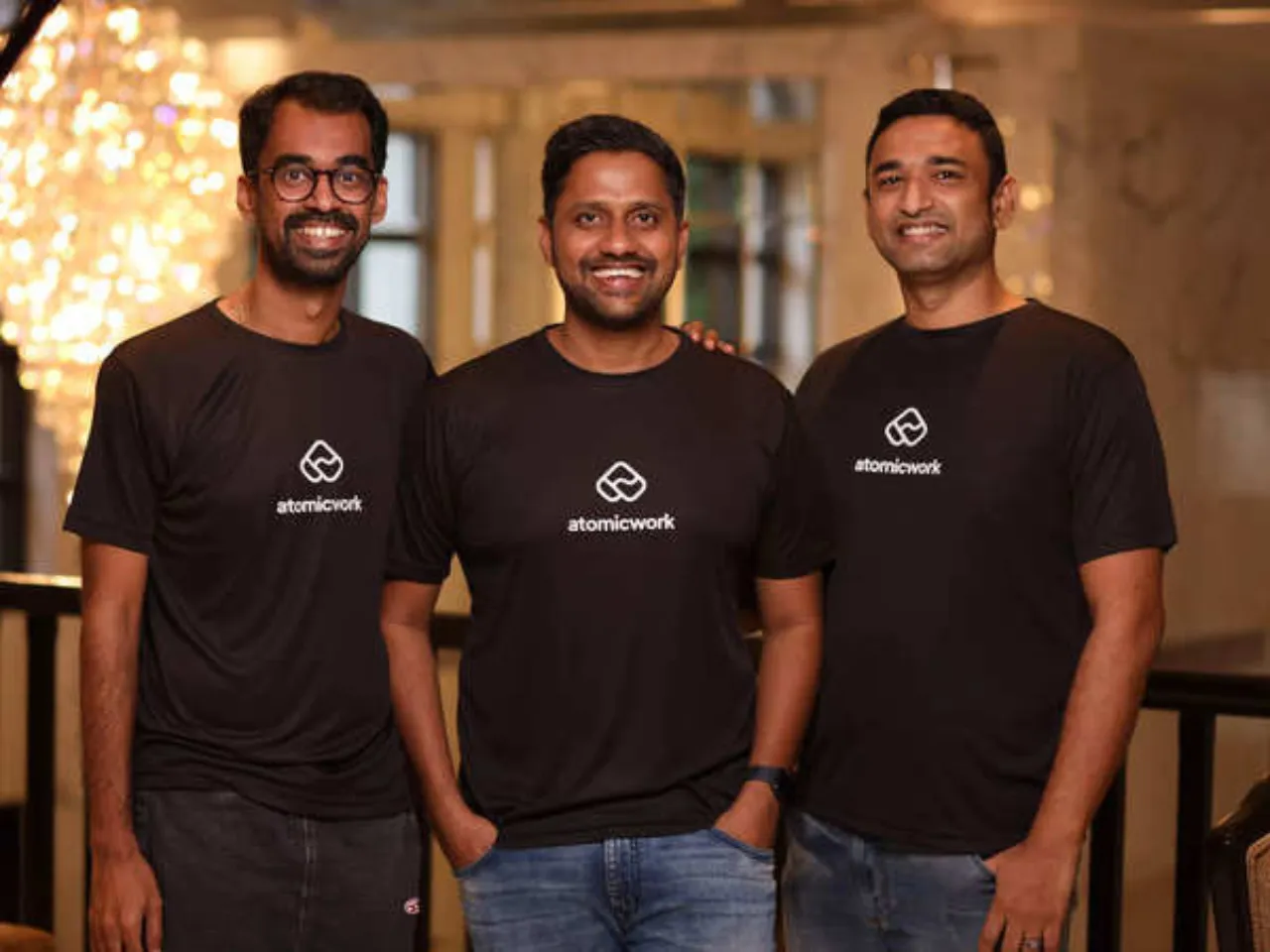 San Francisco and Bengaluru-based HRtech startup Atomicwork has raised $11 million in a seed funding round as it aims to strengthen product development, engineering, and marketing activities.
Matrix Partners India and Blume Ventures led the round, with participation from other investors, including Storm Ventures and Neon Fund. 
Atomicwork says it facilitates the automation of workflows in various business domains such as Information Technology (IT), Human Resources (HR), and finance. The software integrates seamlessly with collaboration tools like Slack and Microsoft Teams, utilizing conversational intelligence to automate support and service delivery at a large scale, thereby enhancing efficiency and employee experience.
"Businesses implement too many point solutions and complex processes, leading to productivity loss and unnecessary friction. Our goal with Atomicwork is to offer a solution to streamline internal operations through great employee experience and good efficiency," said Vijay Rayapati.
The Founders
The startup was founded in September 2022 by Vijay Rayapati, Kiran Darisi and Parsuram Vijayasankar. Rayapati, who serves as the CEO, previously spearheaded a startup named Minjar, which was acquired by Nutanix in 2018.
Following this, he was vice president and general manager at Nutanix before initiating Atomicwork. Darisi and Vijayasankar were integral founding team members at Freshworks, a US-based SaaS company.
The startup has also built an artificial intelligence (AI)--powered assistant named Atom, which is designed to learn from internal documentation and conversations, assisting employees with their queries and requests without the need for human intervention.
Also Read: