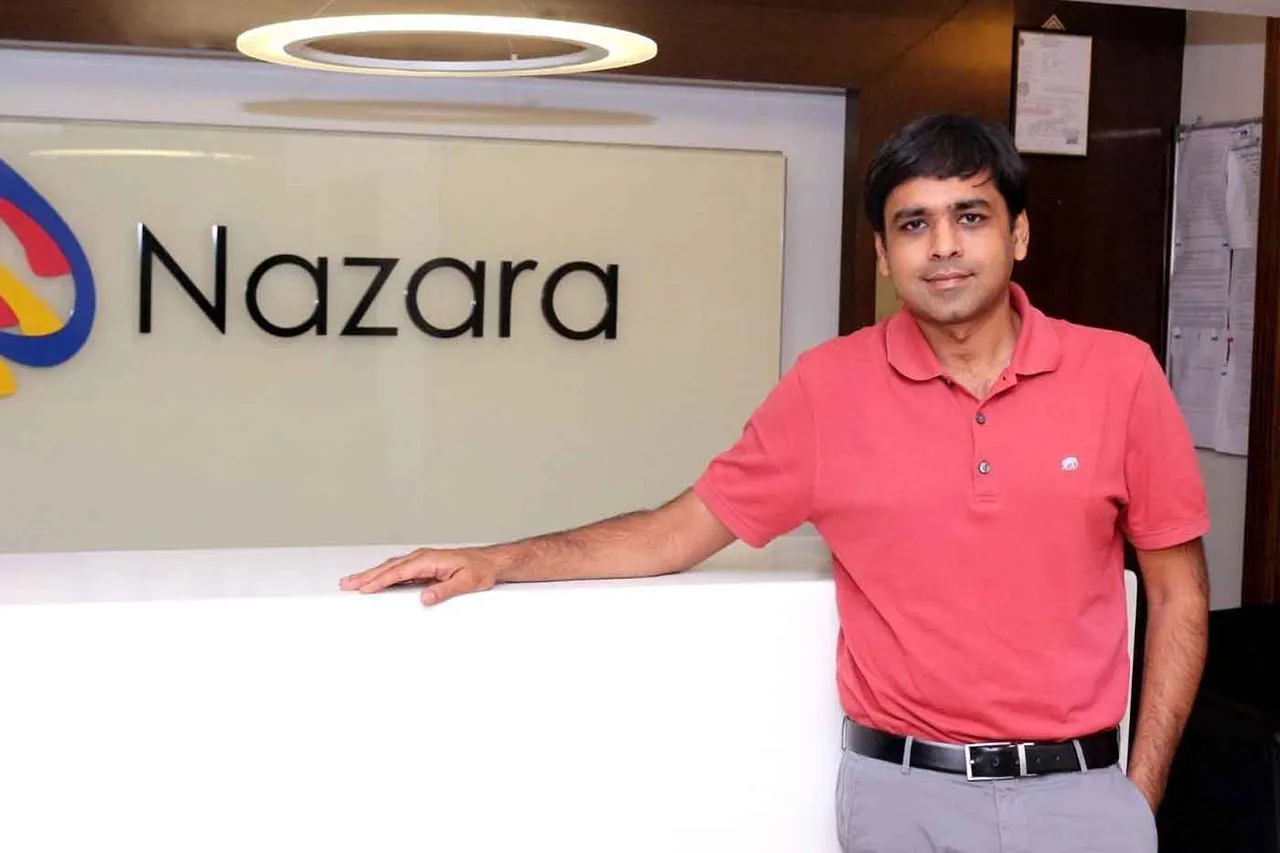 Indian gaming giant Nazara Technologies today said it is raising Rs 410 core or $49.2 million in funding from SBI Mutual Fund.
The development comes after it raised Rs 100 crore from Kamath Associates & NKSquared, managed by Zerodha's founders Nikhil and Nithin Kamath.
The funding is part of Nazara's Rs 750 crore fundraising plan by issuing new equity shares or any other equity-linked instruments through qualified institutional placements.
"The board has approved an issue of Equity Shares having face value of Rs 4 each ("Equity Shares"), to raise up to INR 410 crores, on a preferential basis, subject to the receipt of approval of the shareholders of the company and such regulatory/statutory authorities as may be applicable," the company informed in an exchange filing.
The company said it will issue 57,42,296 equity shares for Rs. 714 per equity share to raise INR 4,099,999,344/- or Rs 410 crore from SBI Mutual Fund by way of preferential issue on a private placement basis.
Nazara said the capital will be invested via three schemes of SBI Mutual Fund, namely SBI Multicap Fund, SBI Magnum Global Fund and SBI Technology Opportunities Fund.
The company further said the raised funding will be used to support the company's growth goals, including strategic acquisitions and investments in various entities and gaming funds. The funds will also cover capital expenditures, working capital needs, and possibly repaying any existing debt of the company and its subsidiaries, it said.
Nitish Mittersain, CEO of Nazara Technologies, said, "Making India the gaming nation of the world has been a long-pursued dream for all of us at Nazara. India's largest domestic mutual fund investing in Nazara is an important milestone for us in this two-decade-long journey. We are very excited to welcome SBI Mutual Fund as our investor."
Vikash Mittersain, Chairman & MD of Nazara, added, "Highly respected investors backing Nazara makes me very proud of what we have built and I would like to extend a hearty welcome to SBI Mutual Fund".
Axis Capital were advisors to the company for this transaction, it added.
Founded in 1999 by Nitish Mittersain, Nazara Technologies is an Indian gaming and media company that offers interactive gaming, e-sports, adtech, and gamified early learning for users across India, Africa, and North America.
($1 = INR 83.22)
Also Read: