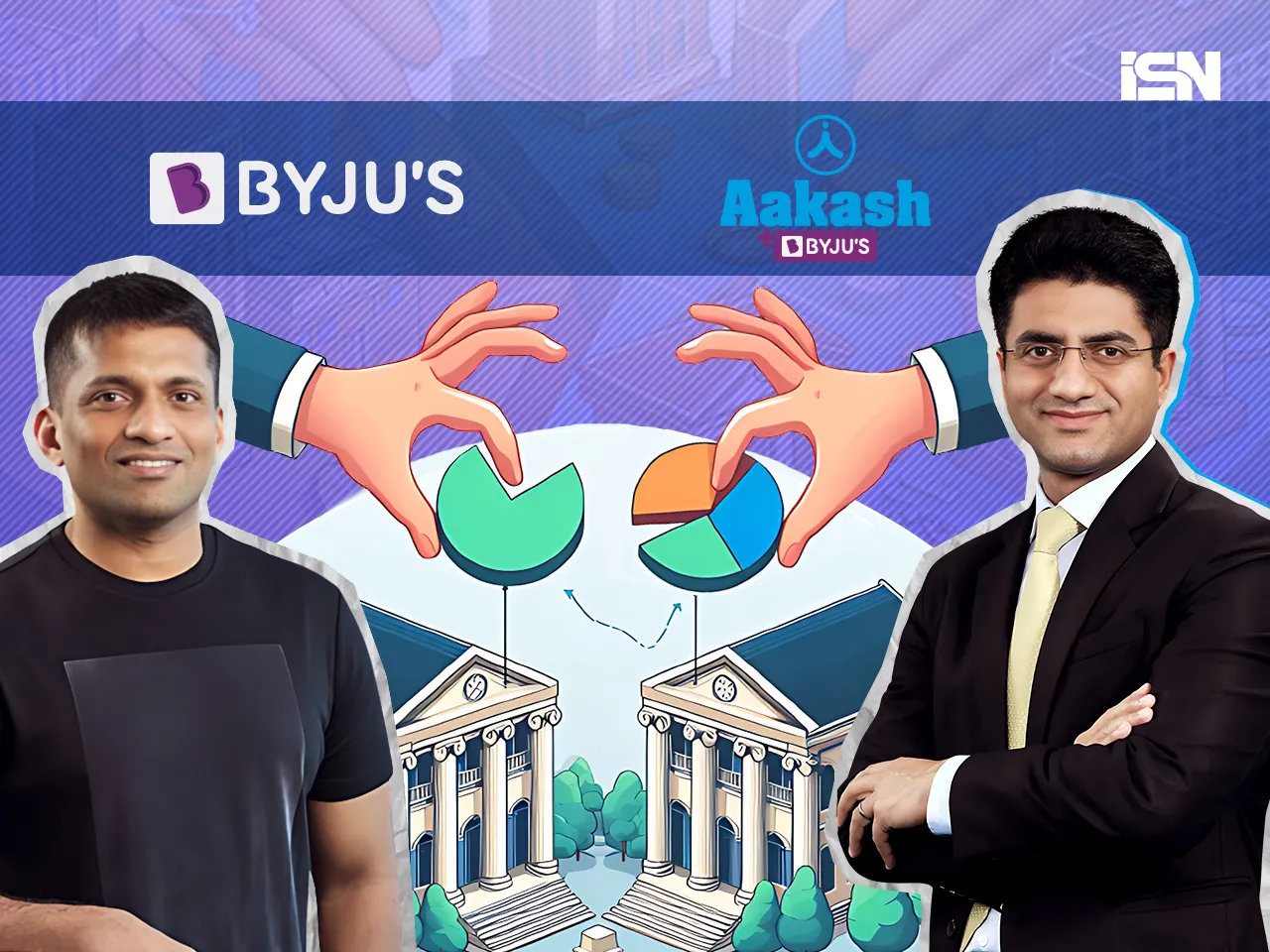 Aakash Chaudhry, co-promoter and co-founder of Aakash Educational Services Limited (AESL), is reportedly returning as the Chief Executive Officer (CEO) of Byju's-owned coaching center unit Aakash Institute. 
The leadership transition is believed to be linked to the finalization of a stock-swap deal with BYJU'S parent company, Think and Learn Pvt Ltd, which began during AESL's acquisition two years ago.
Chaudhry had previously served as the CEO until November 2020 and is expected to replace Abhishek Maheshwari, the recent CEO who left the firm last month.
Byju's acquisition of AESL
Back in 2021, BYJU'S acquired AESL for around $950 million, which was structured with 70% of the deal in cash and the remaining to be adjusted against Think and Learn's equity. 
The Chaudhry family, along with the private equity firm Blackstone Group, collectively holds a 30% stake in AESL. According to an ET report, Ongoing discussions suggest that Chaudhry might retain about 9% in AESL and acquire approximately 8% in Think and Learn. After this transaction, Think and Learn is expected to own a majority stake in AESL.
Ranjan Pai's potential investment in AESL
The development comes shortly after reports stated Manipal Group Chairman Ranjan Pai is reportedly looking to invest between $250 million to $300 million in AESL. If this transaction materializes, Byju Raveendran's personal stake in AESL is anticipated to decrease to around 12%. 
Earlier reports from the Business Standard suggested that Pai is investing $80-90 million in an offline coaching center giant. However, There wasn't any confirmation or comments from Byju's and the three-decade-old Aakash Institute.
Byju's restructuring
Last month, It was reported that Byju's is in the midst of a massive restructuring initiative, spearheaded by its new CEO, Arjun Mohan. The primary goals are to streamline operating structures, optimize costs, and bolster cash flow management.
According to a TechCrunch report, Byju's restructuring may affect 4,000-5,000 employees, which isn't new since it has already laid off thousands of employees in recent months.
Byju's efforts in settling a $1.2 billion loan 
Additionally, BYJU'S is working on addressing its $1.2-billion term loan B debt and is considering asset sales to generate at least $800 million. The company is slated to release its audited FY22 earnings report in the coming month.
Also Read: