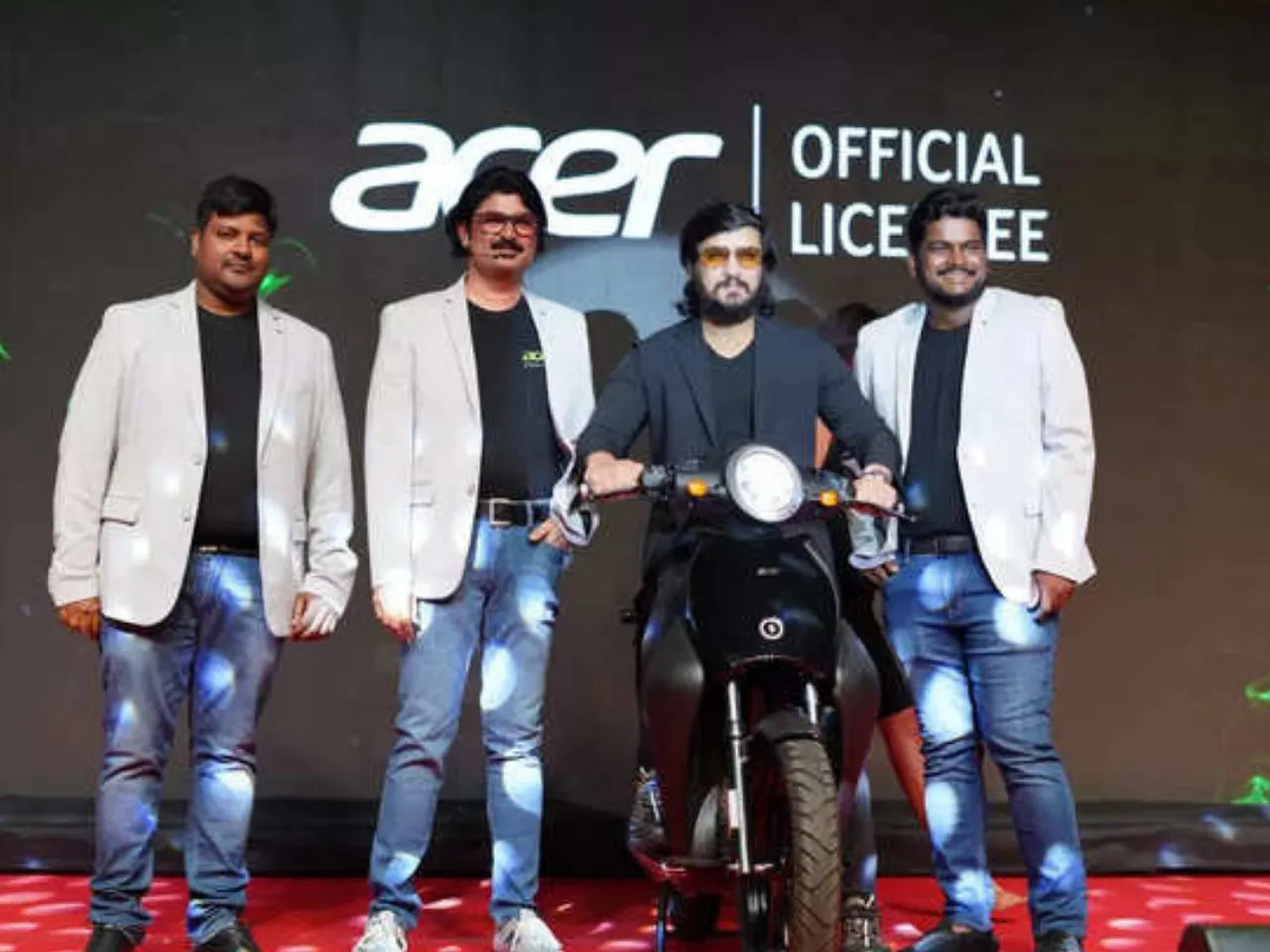 Taiwan-based laptop and computer hardware maker Acer has now ventured into the growing Indian electric vehicles (EV) market. The company has launched an electric scooter named "Acer MUVI 125 4G" with a starting price of Rs 99,999.
Who will manufacture these e-scooters?
Acer has partnered with urban mobility startup Think eBikeGo, which will design and manufacture electric scooters for the laptop maker in the Indian market.  
The scooter will have a top speed of 75 km/h and a range of 80 km. It offers competitive features in its price range, catering to office goers, college students, daily commuters, and potential B2B uses like local food or grocery delivery.
Government subsidies
Acer said that its MUVI 125 4G scooter, which will be available in three distinct colour options: White, Black, and Grey, is eligible for government subsidies at both the central and state levels, promoting electric vehicle adoption in India.
The company also said that it plans to introduce multiple 2 and 3-wheeler EVs, such as e-bicycles, e-bikes, e-trikes, etc.
Acer's global strategic alliances VP Jade Zhou said, "Sustainability and innovation are two important principles that the Acer brand is known for. The Acer MUVI 125 4G represents both and we are excited to see it coming to market in the near future."
Additionally, It has started pre-bookings for the e-scooter for Rs 999, which is fully refundable. Moreover, the company has invited for dealership opportunities.
The current landscape of the Indian EV market
The development comes at a time when the Indian EV sector is witnessing rapid growth and global giants like Tesla started entering the Indian market. Currently, The Indian two-wheeler EV segment is bustling with major players. Notably, Ola Electric, spearheaded by Bhavish Aggarwal, and Ather Energy, led by Tarun Mehta, are among the dominant players in the EV space.
Earlier this month, Ather said it has partnered with Vaidya Energy to introduce its flagship electric scooter, the 450X, in Nepal.
According to Fortunebusinessinsights, The overall Indian EV market was valued at $1.45 billion in 2021 and is projected to escalate to $113.99 billion by 2029, growing at a CAGR of 66.52% during the 2022-2029 forecast period. 
Also Read: