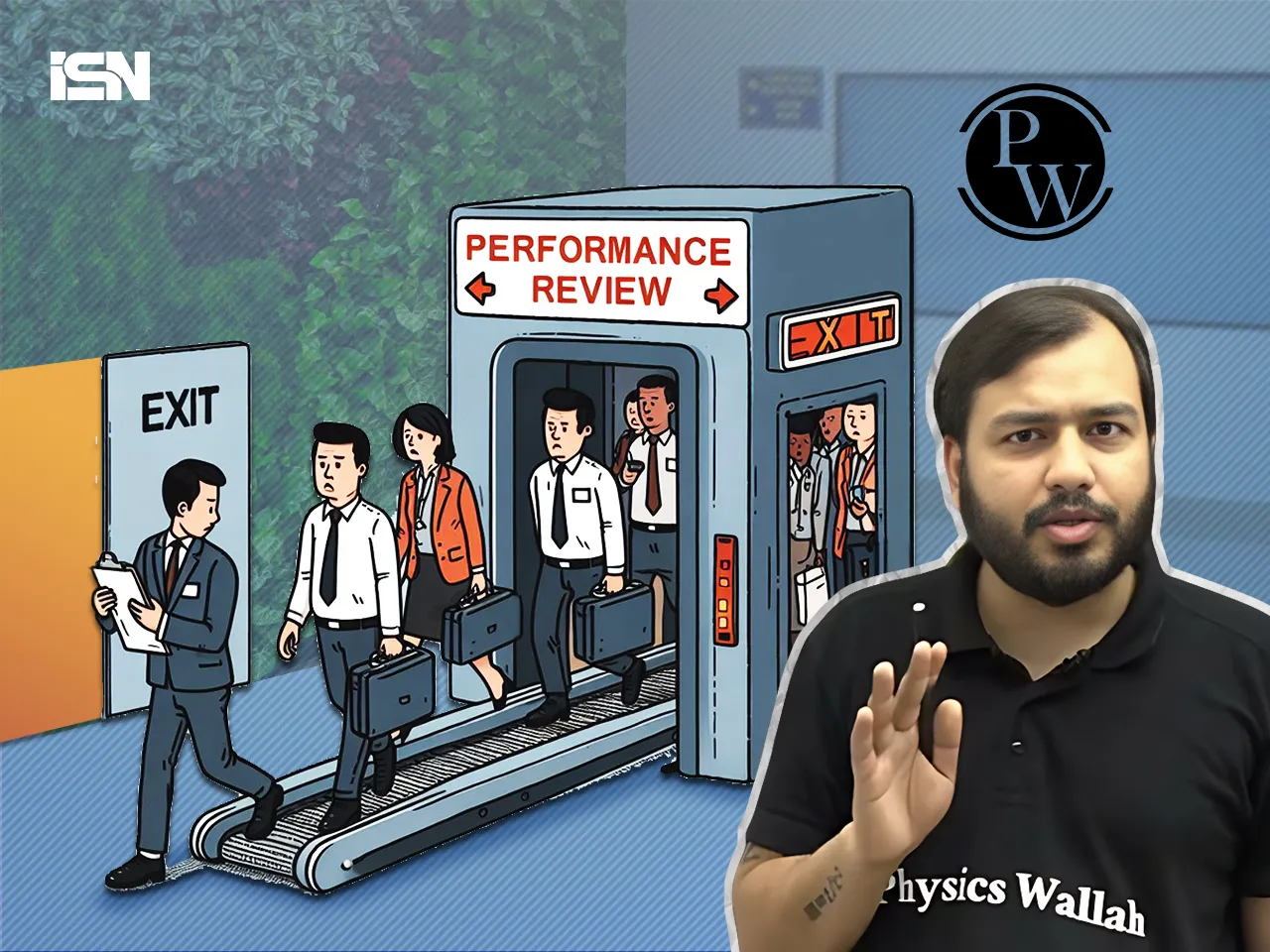 Physics Wallah, an edtech unicorn known for its online and offline courses, has recently laid off between 70 and 120 employees, making the first instance of job cuts at the edtech unicorn, which competes with Unacademy and troubled Byju's. 
The layoffs were reported to result from a routine performance assessment and not a mass firing.
Why did PW laid off its employees?
Satish Khengre, the Chief Human Resources Officer, explained that the affected employees, constituting less than 0.8% of the workforce, were part of a performance-based transition after the latest review cycle ended in October.
"At PW, we regularly assess performance through mid-term and end-term cycles. For the cycle ending in October, less than 0.8 percent of our workforce, ranging from 70 to 120 individuals with performance concerns—may be asked to transition…,"said Satish Khengre, CHRO, PW in a statement.
"Our primary focus remains on fostering a dynamic, high-performing team. We plan to hire an additional 1000 employees in the next six months, reinforcing our commitment to growth. We deeply value the dedication of our existing employees and recognize their integral role in shaping the future of education technology," he added.
How Does Physics Wallah stand in the current edtech scenario?
Despite the layoffs, Physics Wallah maintains a stance of growth and profitability. With a significant revenue increase from Rs 24.6 crore in FY21 to Rs 233 crore in FY22 and a profit surge to Rs 98.23 crore, the Alakh Pandey-led edtech firm has positioned itself as a profitable entity in the competitive edtech space. 
It also reported an anticipated revenue of Rs 780 crore in FY23, indicating a continued upward trajectory.
Is Physics Wallah facing funding winter?
Physics Wallah joins other Indian edtech giants like Byju's, Unacademy, and Vedantu, which have collectively let go of over 10,000 employees in the past two years. The trend reflects a broader "funding winter" where investors are pushing companies towards sustainable growth and profitability amidst cautious funding attitudes.
PW future hiring plans
In light of the layoffs, Physics Wallah has announced plans to hire an additional 1,000 employees in the next six months, demonstrating a commitment to expanding its team.
Earlier, the company intended to hire 2,500 new employees for various roles, focusing on creating a dynamic, high-performing workforce.
Expansion and diversification: What's next for Physics Wallah?
Physics Wallah is not just limiting itself to staff restructuring but is also broadening its educational offerings. The startup has forayed into the upskilling segment with an undergraduate residential engineering program.
Moreover, it has invested in acquisitions like Xylem Learning and Altis Vortex, signifying its aggressive expansion strategy in the education sector.