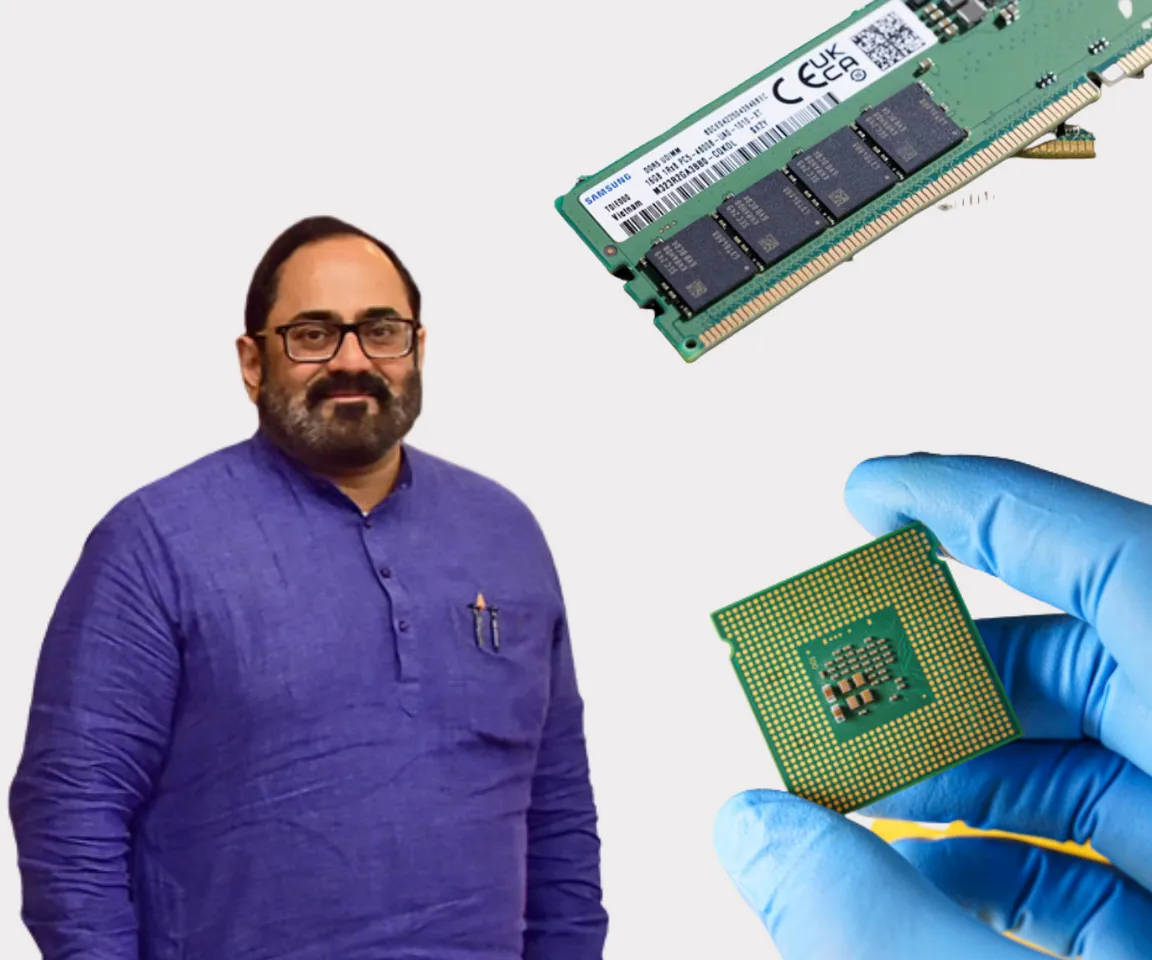 Under the scheme, the government has committed to cover 50% of the design-related costs incurred by startups, up to a maximum limit of Rs 15 crore.
In an effort to boost India's self-sufficiency in chip production, Rajeev Chandrasekhar, the Minister of State for IT and Electronics, announced on Saturday that the government plans to extend the Semiconductor Design-Linked Incentive (DLI) scheme to larger corporations. Previously, this initiative was only available to startups.
"One of the suggestions that have come up is that the design side not be limited only to startups. If there's a big Indian company or a big foreign company that wants to do chip design in India, we should allow the future design scheme also to support them. So, I am studying that," the minister told reporters on the sidelines of the SemiconIndia 2023 conference in Gandhinagar.

"We could say that as long as the intellectual property is Indian, anybody who has an original chip design can apply to it, and we will look at supporting it financially," the Minister added.
The Semiconductor Design-Linked Incentive (DLI) scheme is a part of the government's wider Rs 76,000-crore semiconductor incentive program, with Rs 1,000 crore specifically allocated for the DLI scheme.
Under this scheme, the government will refund half of the design-related expenses incurred by startups, up to a limit of Rs 15 crore. Additionally, the government will offer deployment-linked incentives ranging from 4% to 6% of the net sales turnover over a five-year period, capped at Rs 30 crore per application.
These incentives will be granted to those applicants whose approved semiconductor designs - which could include integrated circuits (ICs), chipsets, system on chips (SoCs), systems & IP cores, and other semiconductor-related designs - are utilized in the production of electronic goods.
Also Read: