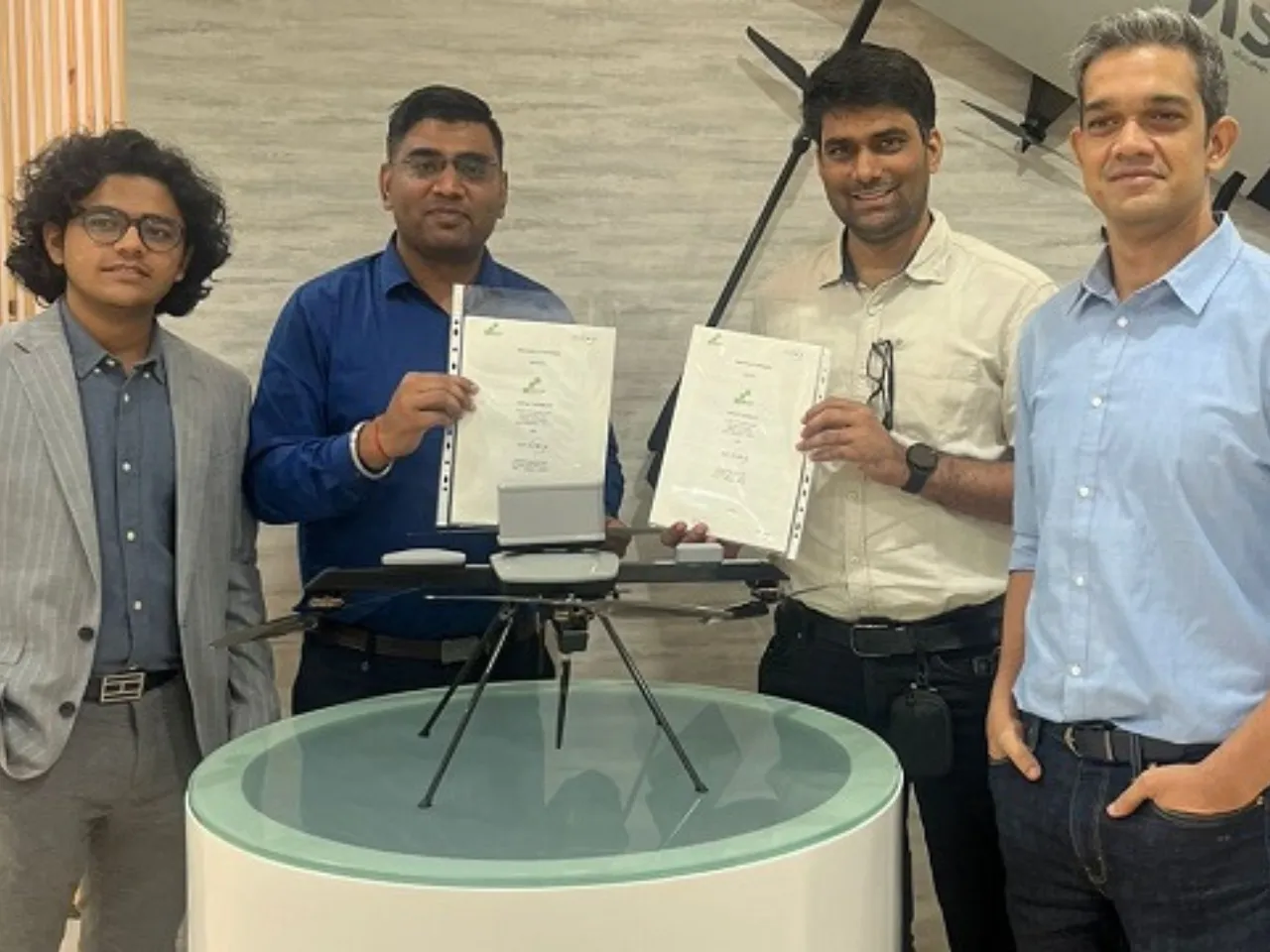 Indian drones maker and technology startup ideaForge today said it has signed a Memorandum of Understanding (MoU) with GalaxEye, a space tech startup, and the first Indian earth observation satellite company. 
What is the aim of the partnership?
As part of the partnership, Both IdeaForge and GalaxEye will develop a pioneering UAV FOPEN (Foliage Penetration) Radar customized for Indian security forces for enhanced aerial surveillance and mapping capabilities.
According to the company's statement, This will help in addressing the unique demands of the operations that involve penetrating dense foliage, ensuring seamless monitoring while overcoming obstructions. This will also help security forces to see under foliage and through fog.
The Foliage Penetrating UAV Radar system will overcome obstructions like clouds, fog, smoke, mist, camouflage nets, and dense tree-canopy foliage, that often hinder surveillance operations.
Developing high-resolution 3D imaging foliage-penetrating radar
The partnership also aims to develop a high-resolution 3D imaging foliage-penetrating radar. When mounted on a UAV, this radar will serve as an all-weather surveillance payload capable of identifying objects obscured by foliage or camouflage, providing tactical real-time ground photography, according to a statement from the company.
Recently, the Indian drone maker has integrated third-party payloads into its UAV platforms. This integration has enabled versatile payload options and a broader range of compatible solutions for its end customers.
What will ideaForge offer?
Under this collaboration, ideaForge will contribute its expertise in Unmanned Aerial Vehicle (UAV) technology, skillfully blending it with GalaxEye's state-of-the-art Synthetic Aperture Radar (SAR) technology.
With deep expertise and complementing product capabilities, it is a powerful combination to create a cutting-edge solution.
Ankit Mehta, CEO of ideaForge, said, "We are excited to partner with GalaxEye to develop cutting-edge solutions in aerial surveillance and mapping, which will greatly enhance the capabilities of our security forces and aid them in their endeavours to guard the nation against existing and future threats."
What will GalaxEye offer?
GalaxEye will provide vital technical support in optimizing the integrated solution to deliver enhanced monitoring capabilities even in challenging scenarios.
According to the company, This will enhance the ability to detect illegal activities, monitor the movement of any unauthorized individuals, enable counterinsurgency operations, and track various illicit operations.
Suyash Singh, Co-founder and CEO at GalaxEye, said "Today, technology is limited to monitoring technologies only. Adding this new dimension to our SAR technology, in partnership combined with ideaForge's expertise, will empower security agencies with unparalleled unprecedented advantages in challenging operational scenarios with minimal operations effort."
What does GalaxEye do?
Founded in 2020 by IIT Madras alumni Suyash Singh, Denil Chawda, Kishan Thakkar, Pranit Mehta, Rakshit Bhatt, and professor S. R. Chakravarthy, GalaxEye is building a multi-sensor earth observation satellite. 
The Bengaluru-based startup is building a constellation of indigenous micro-satellites with data fusion capabilities and soon launching its first satellite, denoted as "Drishti Mission ". 
Notably, The space tech startup has built India's First UAV SAR system for Defence markets and also completed 200+ Flights with UAV SAR Payload. 
In December last year, GalaxEye raised $3.5 million in a seed funding round led by Speciale Invest, along with the participation from Artha India Ventures, Veda VC, Anicut Capital, Upsparks, and a clutch of entrepreneurs including Nithin Kamath, Prashant Pitti, Abhishek Goyal, and Ganpathy Subramaniam.
Also Read: