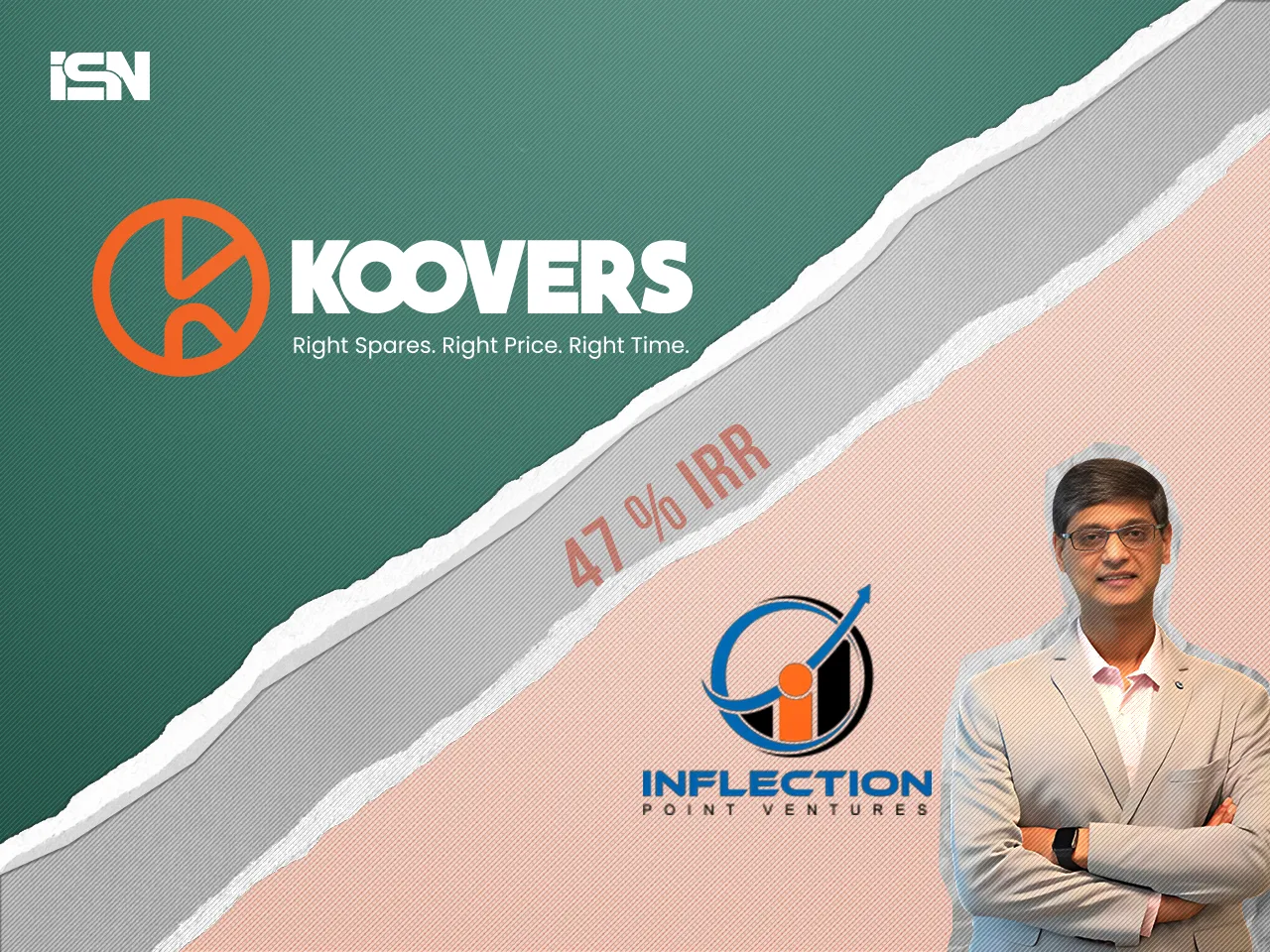 Gurugram-based angel investment platform Inflection Point Ventures today announced its full exit from Koovers, a B2B ecommerce platform for auto spare parts, with 47% IRR.
The firm exited during the acquisition. 
IPV said it has achieved 2.1X MoM from this exit within 22 months of investing in the B2B e-commerce platform. The exit comes at the back of Koovers acquisition by German automotive giant Schaeffler India for over Rs 142 crore, the statement said.
Mitesh Shah, Co-Founder of Inflection Point Ventures, said, "At IPV, we're dedicated to working closely with founders to create lasting value. With Koovers, we went beyond the business aspect to enhance their overall market perception in a rapidly evolving sector. We're not just advisers; we're connectors and active partners in every business decision."
Earlier this week, Venture Catalysts announced its full exit from Koovers with 2.1x returns in 1.5 years.
Koovers supplies auto spare parts
Founded in 2015 by Vinayak YB, Sandeep Begur, and S Prem Kumar, Koovers is a B2B ecommerce platform that supplies auto spare parts to independent auto workshops (IWS) and the aftermarket ecosystem.
The startup claims to have clocked a revenue of Rs 77 crore in 2022-23. Koovers supplies to over 7,000-plus workshops and has a portfolio of around 1.8 million parts from various manufacturers.
"IPV was a pillar for us during our fundraise and M&A stage - with Mitesh playing a pivotal role in the whole process," said Sandeep Begur, CEO of Koovers.
Inflection Point Ventures claimed that it has delivered 22 partial exits and 12 full exits to its investors with promising returns so far. In 2022, IPV continued its trend of success with 12 exits, delivering a commendable 160% IRR to investors, it said.
Also Read: