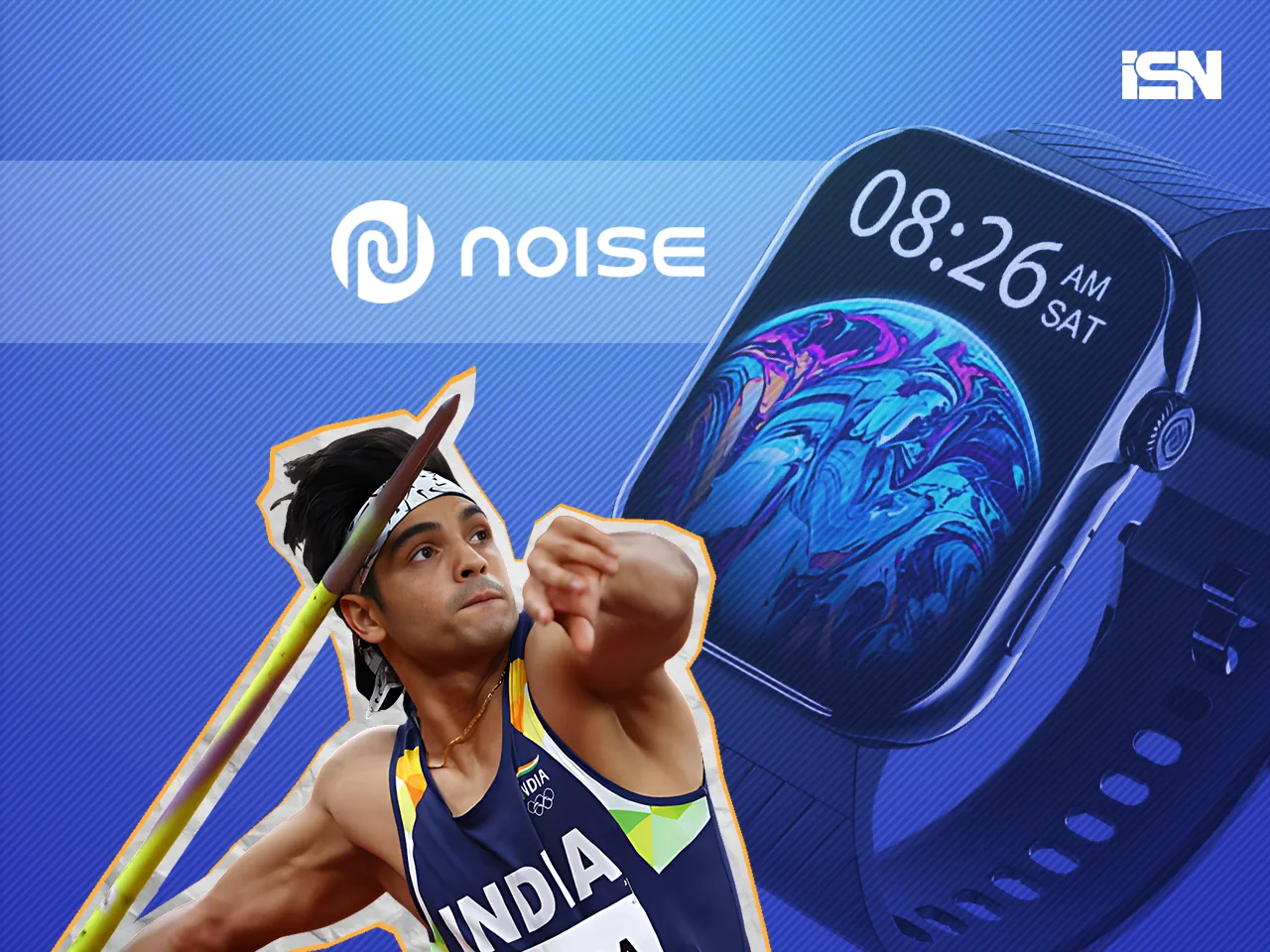 India's connected lifestyle brand Noise today said it has onboarded Neeraj Chopra, Olympic Gold Medalist and the reigning Javelin world champion, as its brand ambassador for smartwatches.
Previously, Noise onboarded cricketing legend and youth icon Virat Kohli and Bollywood star Taapsee Pannu as its brand ambassador for wearables.
Why Neeraj Chopra?
According to the company's statement, Neeraj's journey from a promising athlete to an Olympic champion, bringing glory to India on the world stage, is one of consistent effort and evolution and resonates deeply with Noise's brand ethos. 
Noise is the third-largest smartwatch brand globally and the first Indian brand to top the list after global players. Neeraj encapsulates the very values that Noise holds at its core, a relentless pursuit of excellence, a dedication to self-improvement, and an unwavering drive to deepen India's mark globally, the company said in a statement.
Gaurav Khatri, Co-Founder of Noise, said, "We are incredibly excited to welcome Neeraj Chopra, the world champion and hugely inspirational Olympic Gold Medalist to the Noise family. Our prominent position in the realm of smartwatches resonates harmoniously with the path Neeraj has embarked upon to stand as a source of national pride.

"As we consistently channel our enthusiasm to attune to our inner drive, much like Neeraj, we are confident that our partnership will serve to reinforce our strong bond with the vibrant youth," Gaurav said.
How will it benefit Noise?
Noise said that teaming up with Neeraj Chopra reflects a shared commitment to pursuing excellence, promoting empowerment, and continually pushing boundaries. With Noise continuing its path of innovation and leadership, having Neeraj Chopra as a brand ambassador is expected to strengthen the relationship and trust with the consumers significantly, the release notes.
During the partnership, Neeraj will participate in an extensive campaign across various platforms and channels.
Neeraj Chopra said, "I am thrilled to collaborate with Noise, a brand that focuses on innovation. During my conversations to understand what the brand was about, I got the impression that they are determined to push boundaries in their field, and want to inspire the youth through what they do. It is something I can relate to closely, and it's what makes this association a good one to have."
Noise JV with Il Jin Electronics
The development comes a week after Noise formed a joint venture with Il Jin Electronics, a subsidiary arm of Amber Enterprises India Limited, to boost the manufacturing of smart wearables in India.
Noise had earlier said that the JV is part of its dedication towards the "Make In India" initiative and aims to strengthen local value addition by establishing in-house infrastructure for product assembly, hardware design, and component manufacturing.
Founded in 2014 by Amit Khatri and Gaurav Khatri, Noise initially started by selling smartphone cases and accessories, but in 2018 the startup began selling smartwatches and wireless earbuds.
Also Read: