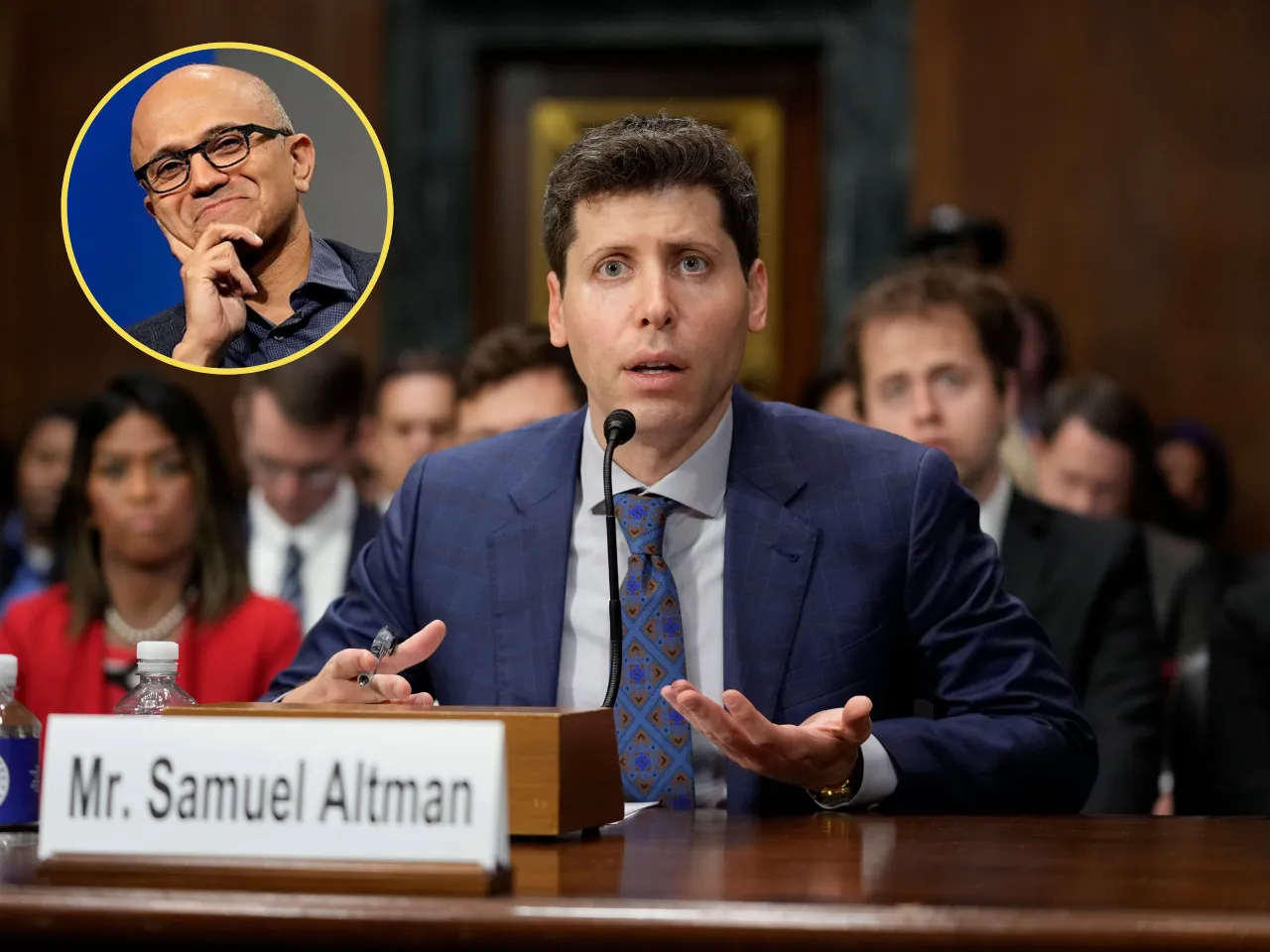 Microsoft-backed AI giant OpenAI, which is known for developing ChatGPT, has fired its CEO Sam Altman as the board no longer believes in his ability to lead the company.
The development comes after multiple international media outlets reported that OpenAI is in talks to complete a deal involving employee shares that would boost its value to $80 billion.
While announcing the departure of Sam Altman, OpenAI said it has appointed current chief technology officer (CTO) Mira Murati as interim CEO until it finds a permanent successor.
i loved my time at openai. it was transformative for me personally, and hopefully the world a little bit. most of all i loved working with such talented people.

will have more to say about what's next later.

🫡

— Sam Altman (@sama) November 17, 2023
Why did OpenAI fire Sam Altman?
Explaining the reason behind his departure, OpenAI said that the decision came after "a deliberative review process," during which concerns arose about Altman's transparency with the board, ultimately hindering its oversight functions.
"Mr. Altman's departure follows a deliberative review process by the board, which concluded that he was not consistently candid in his communications with the board, hindering its ability to exercise its responsibilities. The board no longer has confidence in his ability to continue leading OpenAI," the company wrote in a blog post.
In a statement, the board of directors said: "OpenAI was deliberately structured to advance our mission: to ensure that artificial general intelligence benefits all humanity. The board remains fully committed to serving this mission. We are grateful for Sam's many contributions to the founding and growth of OpenAI. At the same time, we believe new leadership is necessary as we move forward. As the leader of the company's research, product, and safety functions, Mira is exceptionally qualified to step into the role of interim CEO. We have the utmost confidence in her ability to lead OpenAI during this transition period."
It's worth mentioning that co-founder Greg Brockman will also be stepping down as chairman of the board and will remain in his role at the company, reporting to the CEO. However, Greg shared a note in a separate tweet, mentioning that he is also leaving the company.
After learning today's news, this is the message I sent to the OpenAI team: https://t.co/NMnG16yFmm pic.twitter.com/8x39P0ejOM

— Greg Brockman (@gdb) November 18, 2023
Who are the current members of the OpenAI board of directors?
OpenAI's board of directors consists of OpenAI chief scientist Ilya Sutskever, independent directors Quora CEO Adam D'Angelo, technology entrepreneur Tasha McCauley, and Georgetown Center for Security and Emerging Technology's Helen Toner.
Who is Mira Murati? The new interim CEO of OpenAI
Mira Murati is an Albanian engineer and business executive who has been working at OpenAI for five years. OpenAI said Mira has played a critical role in OpenAI's evolution into a global AI leader. 
Currently, Mira leads the company's research, product, and safety functions. "Given her long tenure and close engagement with all aspects of the company, including her experience in AI governance and policy, the board believes she is uniquely qualified for the role and anticipates a seamless transition while it conducts a formal search for a permanent CEO," the company added.
How will it impact the growing AI world?
Altman's departure marks a significant change in leadership for one of the most influential companies in AI. Notably, the leadership transition might also influence the broader AI industry's perception and strategies, given OpenAI's leading role in AI research and development.
Earlier this year, OpenAI reportedly closed a $300 million share sale at a valuation between $25-$29 billion. Notable investors --- Tiger Global, Sequoia Capital, Andreesen Horowitz, Thrive, and K2 Global picked up new shares during the deal, TechCrunch reported.
Founded in 2015 by a group of entrepreneurs and AI researchers --- Sam Walton, Elon Musk, and Ilya Sutskever, OpenAI is widely known for developing ChatGPT, an AI-powered chatbot that has given a massive boost to the AI industry worldwide.
Initially,  OpenAI was founded as a non-profit organization, but after Musk left the company in 2018, Sam Altman remade OpenAI as a for-profit organization to raise funds from investors and companies in order to fund its research activities.