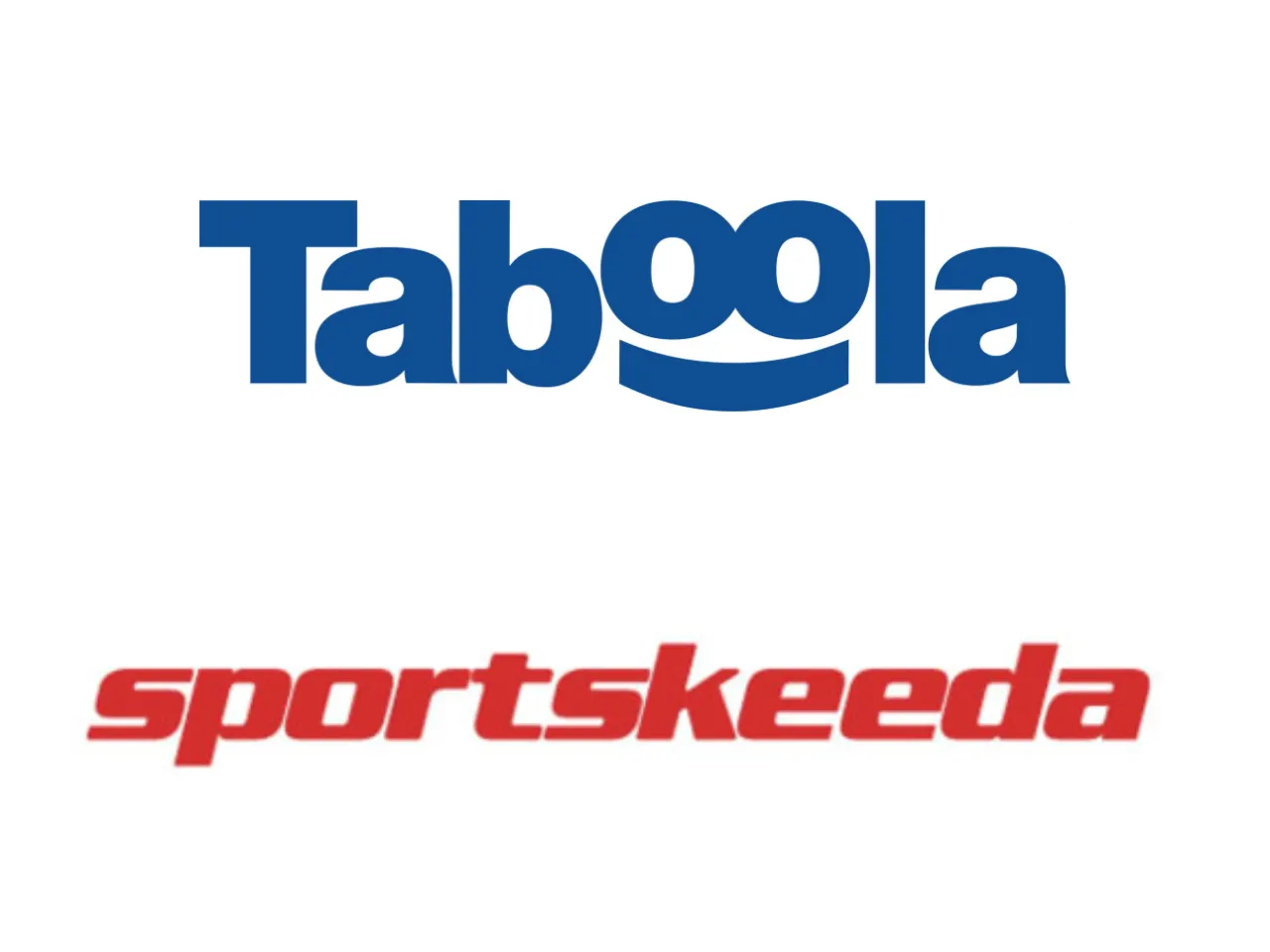 Global advertising company Taboola has entered into a two-year partnership with Sportskeeda, a homegrown sports content platform.
Taboola said the collaboration is aimed at boosting user engagement, extending audience reach, and opening up new avenues for monetization by offering premium, high-quality content recommendations to the readers of Sportskeeda.
Why has Taboola partnered with Sportskeeda?
Sportskeeda, recognized as a 'Great Place to Work' certified organization, holds a significant global rank of 8 on Similar Web, showcasing its extensive and highly engaged audience.
The platform delivers sports content and news to a global audience. The partnership aims to optimize revenue for Sportskeeda by improving audience engagement and providing tailored and relevant content recommendations to its readers.
Ajay Pratap Singh, CEO of Sportskeeda, said, "We are thrilled to collaborate with Taboola to offer our readers a seamless and engaging content experience. Taboola's reputation for superior performance and emphasis on delivering high-quality content perfectly align with our goals, making this partnership truly exciting for us."
How Taboola will help Sportskeeda?
As part of the partnership, Taboola will extend recommendations to Sportskeeda across Desktop, Mobile, and Accelerated Mobile (AMP) pages, incorporating integrated video capabilities.
The company said this service will be available on all international traffic, focusing on key regions like the US, UK, Canada, and Australia.
Adam Singolda, CEO of Taboola, said, "We are excited to partner with Sportskeeda, a widely respected and highly visited sports publisher all around the world. As their global footprint grows, we continue to provide the foundation on which they can deliver more personalized content recommendations to Sportskeeda readers, driving continuous engagement and returning audiences. Together, we will drive innovation, elevate reader engagement, unlock new avenues for revenue growth and more."
What does Taboola do?
Taboola, with its AI-powered platform, is a key player in driving monetization and user engagement for digital properties, including websites, devices, and mobile apps. It has established long-term collaborations with several top digital properties globally, such as CNBC, NBC News, Business Insider, The Independent, and El Mundo.
The company, which operates in 18 cities globally, claims that over 13,000 advertisers leverage its platform to connect with over 500 million daily active users in a brand-safe environment.
Last fortnight, The company appointed Kanika Mittal as the new Country Manager for Taboola India.
Also Read: