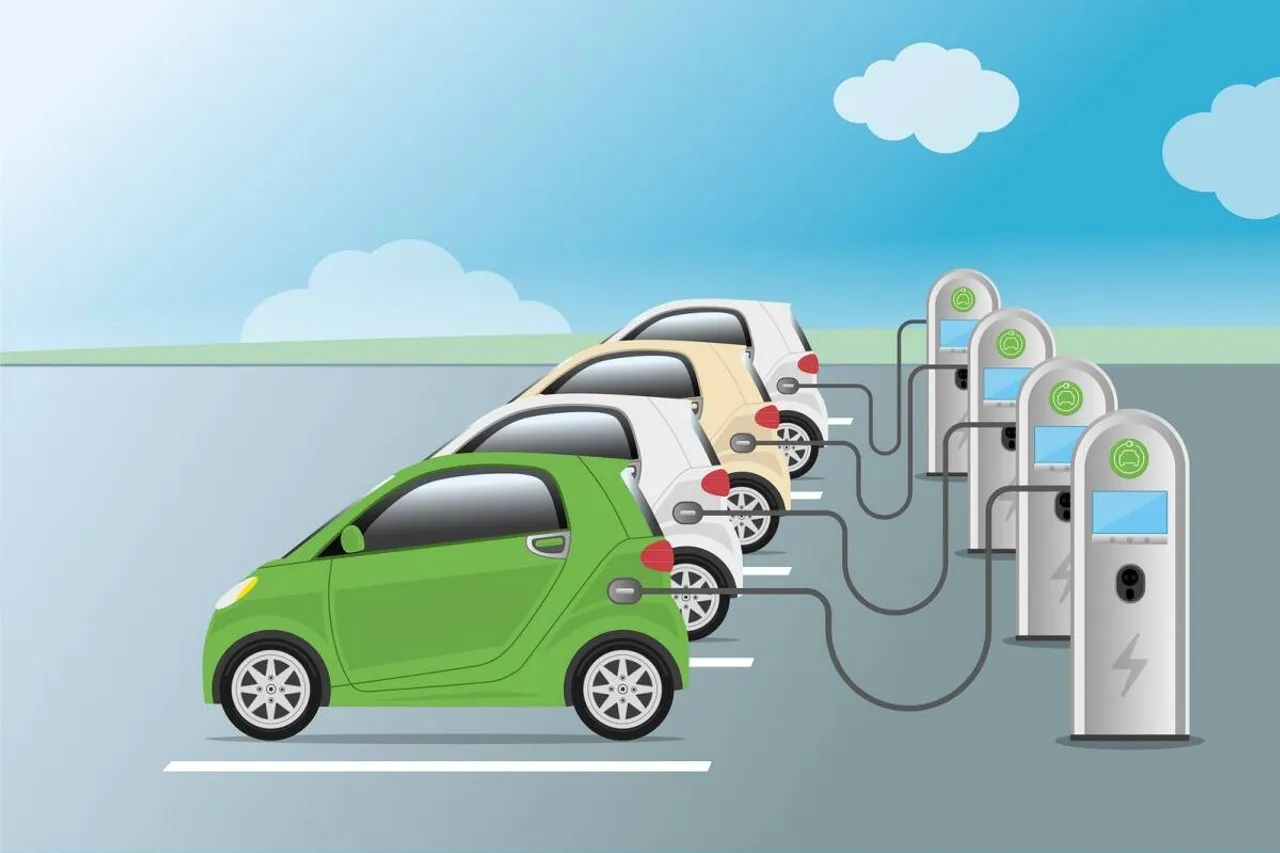 In a view to promoting cleantech in public transport, Finance Minister Nirmala Sitharaman said the center will promote a shift to use of public transport in urban areas, which will be complemented by cleantech and governance solutions, special mobility zones with zero fossil-fuel policy, and electric vehicles.
Over the past few years, India has been emerging as one of the largest markets for electric vehicle manufacturing companies. The proposed development will further accelerate the adoption of electric vehicles in the country.
FM Sitharaman also proposed the plans to come out with a battery swapping policy with inter-operability standards for Electric Vehicles (EVs). It will also encourage private players to develop sustainable and innovative business models for 'Battery or Energy as a Service'. This will bring improvements to the electric vehicle ecosystem in the country.
Battery Swapping is a process whereby a private electric vehicle (EV) owner can exchange a depleted battery for a fully charged one, without having to wait for the battery to charge up to a sufficient amount.
Therefore, The policy, when introduced with interoperability standards, will push EV makers to manufacture EVs with standardized, removable/disposable batteries while reducing the cost of EV ownership by negating the need to purchase a new battery - currently the most expensive component of an EV. 
At present only selected electric two-wheeler manufacturers like Hero Electric, Okinawa Motors, Simple Energy and Bounce Electric offer the option of battery swapping while Ather Energy, Ola Electric, Tata Motors, etc. have non-removable batteries. 
The Finance Minister also mentioned that cleantech and electric vehicles will be pushed in the public transport space. This will further help companies involved in the manufacturing of electric buses and commercial vehicles along with their respective supply chain.
"Considering space constraint in urban areas for setting up charging stations at scale, a battery swapping policy will be brought out and interoperability standards will be formulated," she said in an announcement.
Welcoming the budget, Sohinder Gill, Director General at Society of Manufacturers of Electric Vehicles (SMEV) said: "The budget aims at strengthening the whole ecosystem of the EV industry, which will spur the demand for green vehicles, such as E2W, E3W, cars, and buses."
"Introducing the battery swapping policy and recognizing battery and energy as a service will help to develop charging infrastructure and increase the use of EVs in public transportation. It would motivate businesses engaged in delivery and car aggregation businesses to incorporate EVs into their fleet," Sohinder adds.
According to Rajeev Singh, Partner and Automotive Leader, Deloitte, "Battery swapping policy including interoperability could be a big booster for all the startups already working in this space. It could also drive movement to the electrification of especially fleets for last-mile connectivity for both people & goods."
Also Read:
Follow IndianStartupNews on Facebook, Instagram, Twitter for the latest updates from the startup ecosystem.