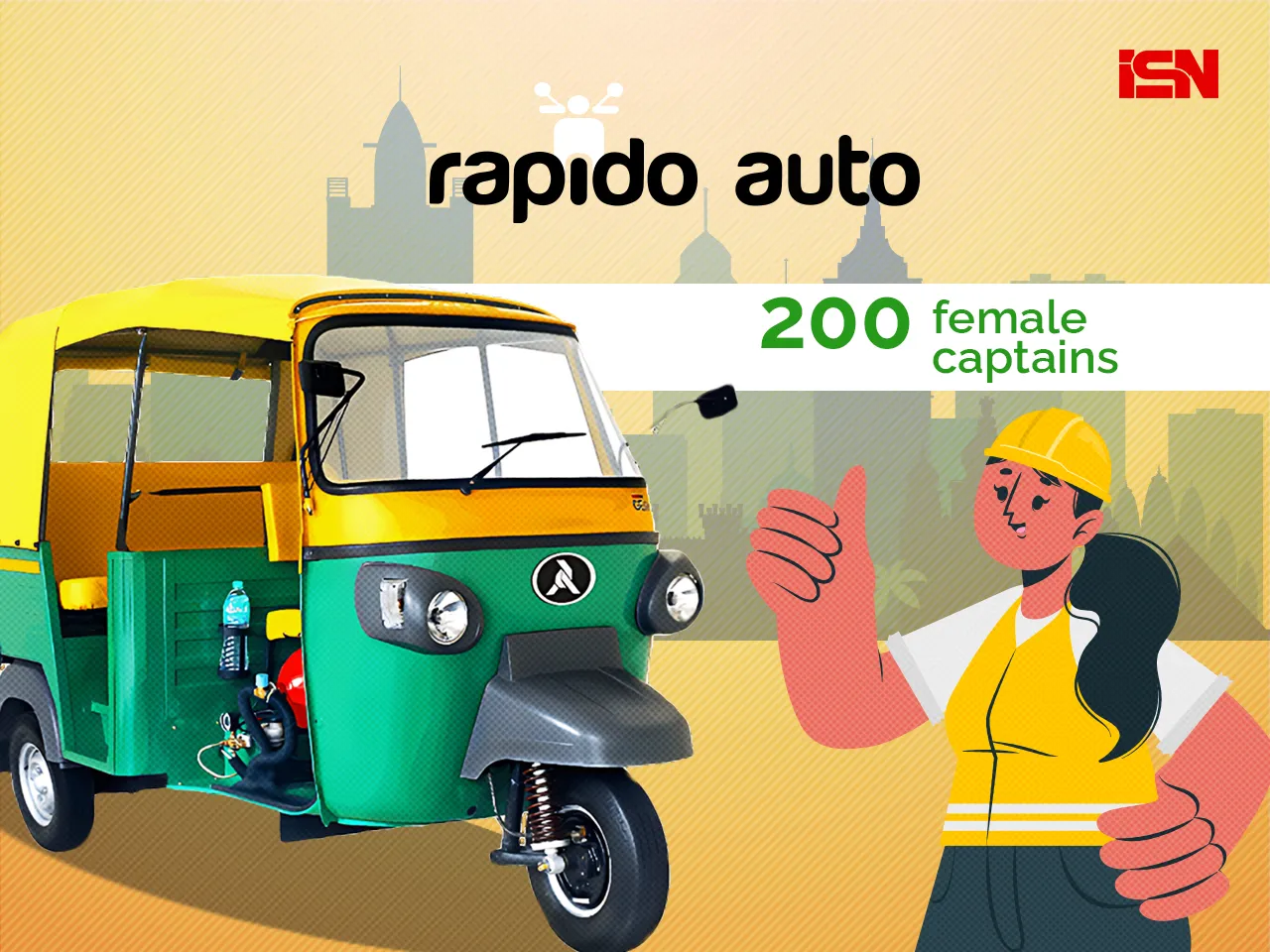 Bengaluru-based Rapido, a ride-hailing giant that battles with Ola and Uber in the auto and bike taxi segment, said it plans to onboard over 200 women as auto-rickshaw 'captains' in the coming three months.
How many women captains does Rapido have?
The bike and auto taxi aggregator currently has 50 women' captains' from varied backgrounds in the city for its ride-hailing service. The startup now looks to expand this number by more than 200 active captains in the subsequent three months. 
To achieve this number in a short period, Rapido said it would initiate partnerships with several non-governmental organizations located in Coimbatore.
Rapido to train women auto-rickshaw captains.
Rapido said it will provide essential safety and driving skills through a comprehensive training program in collaboration with the NGOs to ensure the women captains are well-prepared. 
Additionally, the startup has plans to introduce micro-loans and family health insurance specifically for women auto captains in Coimbatore.
Rapido said this step will promote gender inclusivity and empower women financially. The women captains can potentially earn between Rs 800 and Rs 1,000 daily, which means a monthly income ranging from Rs 25,000 to Rs 30,000.
Pavan Guntupalli, the co-founder of Rapido Auto, said, "Our journey began with the belief that transportation should be accessible, affordable, and safe for all." He further added that the company's future initiatives, including micro-loans, family health insurance, and reduced commissions, are reflective of Rapido's commitment to empowering women."
What is Rapido's 'Bike Pink' service?
Earlier this month, the Bengaluru-based bike taxi aggregator launched a new service named 'Bike Pink' in Chennai to empower women riders and captains and create new employment opportunities.
Rapido had said that in the initial phase, it would supply 25 electric bikes to women captains experiencing financial difficulties to facilitate accessible transportation and income opportunities. Additionally, The bike taxi aggregator plans to train women captains in necessary safety and driving skills through extensive training programs in partnership with various NGOs, according to the company.
Currently, Rapido has over 100 active female captains in Chennai and aims to onboard more than 500 active captains in the next three months by partnering with various NGOs.
"The introduction of Rapido's Bike Pink service in Chennai is a commendable step forward, offering female riders a reliable mode of transportation and creating more opportunities for women to thrive, both in terms of safe mobility and employment prospects," said Dr. Thamizhachi Thangapandian, Member of the Parliament, South Chennai Parliamentary Constituency.
Also Read: