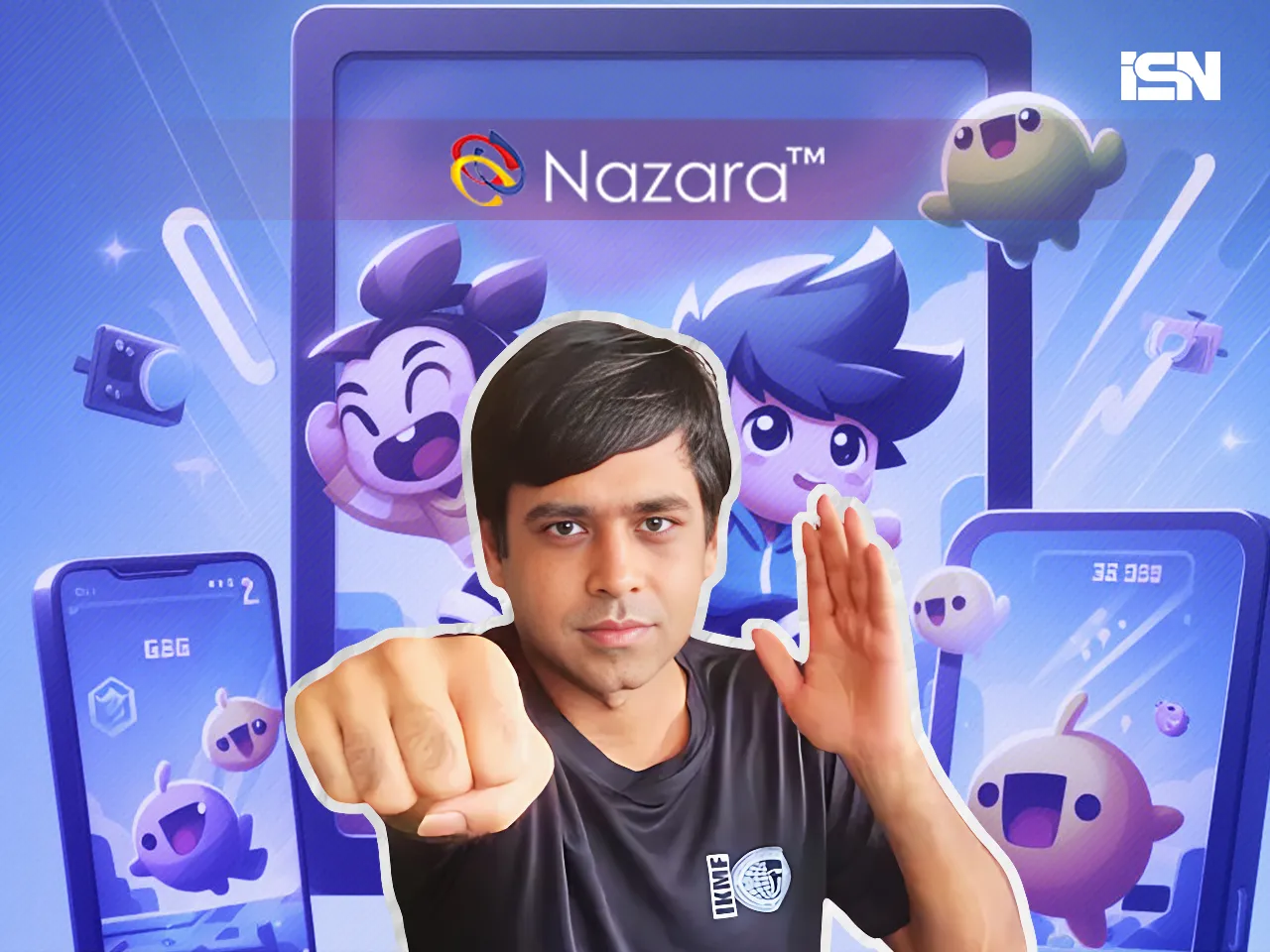 Mumbai-based diversified gaming and sports media platform Nazara Technologies has reported a substantial increase in its financial performance for the second quarter ending September 30, 2023.
The company has witnessed a 53.3% surge in its consolidated net profit, reaching Rs 24.2 crore, compared to Rs 15.8 crore in the same quarter of the previous year. 
Nazara attributed this growth to a 13% rise in revenue, which amounted to Rs 297.2 crore. Additionally, Its EBITDA also saw a 30% increase, standing at Rs 27.9 crore, with margins expanding by 130 basis points to 9.4%.
Half-yearly financial highlights
The first half of the financial year also reflected positive outcomes, with a 13% revenue increase to Rs 551.7 crore and a 19% EBITDA increase to Rs 61.0 crore.
The EBITDA margin rose to 11.1%, and the profit after tax (PAT) grew by 42% to Rs 45.0 crore. Nazara's cash position strengthened significantly, boasting a proforma cash balance of Rs 1,339.2 crore after recent fundraising, the company said in a release.
Strategic Initiatives and Capital Infusion
"We are delighted to report consistent year-on-year growth in both revenue and profit for Q2 and H1FY24. Our strategic focus remains strong as we lay a robust foundation not only for the remainder of FY24 but also for FY25," said Nitish Mittersain, founder, CEO of Nazara Technologies. 
Recently, the company also raised Rs 510 crore from notable investors, including Zerodha co-founder Nikhil Kamath and SBI Mutual Fund.
"We recognize the substantial 'Make in India' potential within the gaming industry, where Indian developers have the opportunity to create top-tier games for both the domestic and international markets. Our newly launched initiative, 'Nazara Publishing,' is geared to offer capital and support services to empower developers in delivering high-quality games to the expanding consumer base," he said.

"With a consolidated cash position around Rs 1,300 crore, Nazara is exceptionally wellpositioned to seize acquisition opportunities and expedite our growth in the years ahead," Nitish added.
Esports and gaming verticals drive growth
Nazara said that the esports vertical was a significant growth driver this quarter, with a 26% year-on-year revenue increase.
The gaming vertical, including NODWIN gaming and SportsKeeda, also saw a 13.8% rise in revenue. However, the adtech vertical experienced a downturn, with a 36.5% revenue decrease.
Founded in 1999 by Nitish Mittersain, Nazara Technologies is an Indian gaming and media company that offers interactive gaming, e-sports, adtech, and gamified early learning for users across India, Africa, and North America.
Nazara's operational costs and ESOPs
Nazara's operational expenses rose by 9.7%, with content, event, and web server expenses being the largest expenditure.
The company also granted 9,000 employee stock options (ESOPs) under the Nazara Technologies Employee Stock Option Scheme 2023, with an exercise price of Rs 833.35 per option. Despite the rise in certain expenses, Nazara managed to reduce its advertising and business promotion costs significantly.